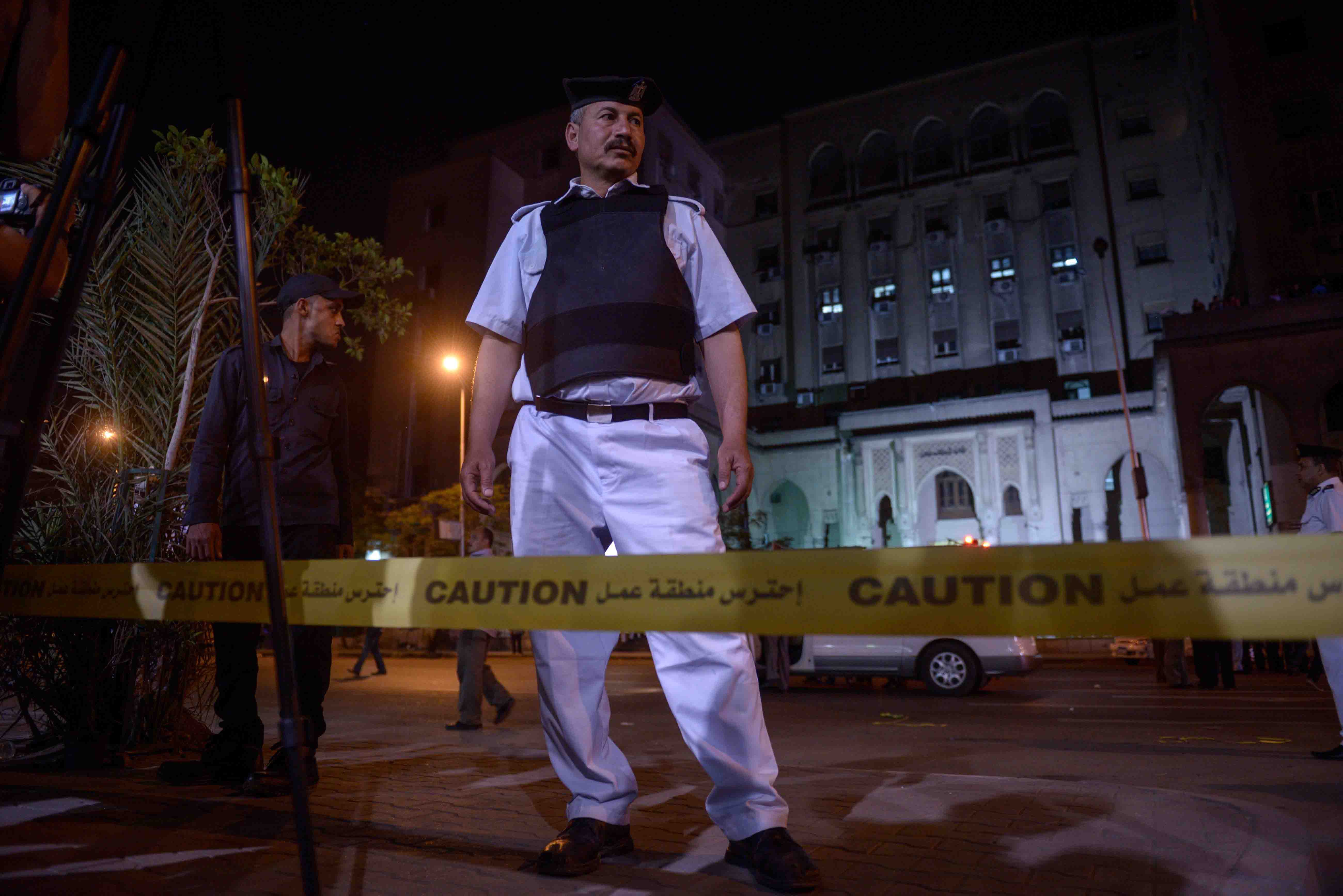 One police officer was shot dead and another injured Wednesday, after unknown assailants opened fire on a security checkpoint in Helwan, according to a Ministry of Interior statement.
The deceased officer was guarding a police storage facility when the attackers shot at him from their vehicle.
In Fayoum, three improvised explosive devices (IEDs) exploded early Wednesday, reportedly injuring one citizen, according to state-run newspaper Al-Ahram.
The explosion occurred in the vicinity of a government institution, located next to a police building.
Earlier Wednesday, another man was injured in a shooting on a road linking Fayoum to Cairo. The man was driving a vehicle transporting petroleum products.
A security checkpoint at a police station in Alexandria was fired at late Tuesday. The attack was carried out by unknown assailants on a motorcycle. There were no injuries, Al-Ahram reported.
Three people died in a car explosion in the Cairo suburb of 6th of October City, late on Tuesday. The Ministry of Interior said in a Tuesday evening statement that the three were suspected militants who prematurely detonated their explosives before reaching their intended target.
One police officer was shot dead, and four conscripts injured after their police vehicle was shot at early Tuesday, in a village near Beni Suef.
A day earlier, Prosecutor General Hisham Barakat died from wounds sustained from a blast that targeted his motorcade in east Cairo. The attack was the first assassination of a top public official in Egypt since 1990. Eight others were injured in the explosion.
Barakat's assassination is viewed by many observers as a turning point in the insurgency. At his funeral Tuesday, Egyptian President Abdel Fattah Al-Sisi vowed stricter security policy and judicial procedures to punish those responsible.
Egypt has been struggling with a militant insurgency which is mainly based in the restive North Sinai governorate. The conflict, however, has not spared Cairo and other main cities in Egypt, with attacks outside of the Sinai Peninsula becoming increasingly common.
Most attacks in North Sinai have been claimed by "State of Sinai", an extremist militant group, formerly known as Ansar Beit Al-Maqdis, which changed its name after pledging allegiance to the regional fundamentalist group "Islamic State".