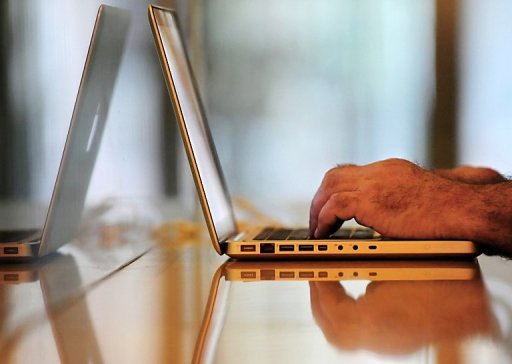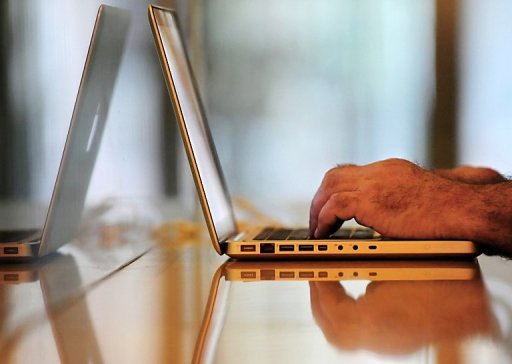 Prosecution authorities in Alexandria ordered the detention of a student 15 days pending investigations on accusations of establishing and administrating a page on social media that incites and promotes violence, officials said Saturday night.
The student's arrest coincided with another in Ismailia, in charge of managing a different Facebook page.
The student arrested in Alexandria allegedly managed a page entitled "Salvation Day", publishing details on how to produce explosives, calls to form an armed group "to face the military and police", and claims of such conducted operations, the Ministry of Interior announced in a statement, posting a picture of the young man.
The slogan 'Salvation Day' was also used by opponents of former president Mohamed Morsi during calls from protests against his regime on 30 June 2013.
The student was immediately categorised as a member of the banned Muslim Brotherhood organisation and the police added that he had previously been under temporary detention in May 2014 over protest charges.
Although the interior ministry said the suspect had only confessed to launching "Salvation Day", it attributed another 13 pages on the same social media platform to him, based on "examination of his personal computer", the ministry added.
Among the pages the police accused him of managing for the same purposes were "Al Jazeera Mubasher Misr" and other pages reporting local news, as well as Ultras White Knights. Among the 13 reported pages, several could not be found on Facebook, while others had low numbers of followers and have been almost inactive for months.
None of the "inciting content" was found though. On the other hand, the student arrested in Ismailia was allegedly in charge of a more popular Facebook page, entitled the "Revolutionary Punishment".
The suspect is also detained for 15 days pending investigations, the ministry stated, also affirming he "confessed".
The page seems to have been taken off social media, but still runs as a blog. It claims responsibility for attacks on police officers in different parts of Egypt, praises and promotes armed aggressions against military and other security forces in Egypt.
Nonetheless, police accused the student of running other pages on social media, including a well-known page called "Freedom for the Brave", which supports detainees and prisoners, mostly in political incidents.
Daily News Egypt spoke to Khaled Abdul Hamid, founder of "Freedom for the Brave", who denied having heard the suspect's name in the first place.
Abdul Hamid was not informed that his campaign's name featured on the interior ministry's page. "We have been operating for quite a while now, openly," Abdul Hamid commented. "My own personal mobile number is available to the public on the page," he added, explaining that he had nothing to hide.
Moreover, when asked about the possibility of authorities tracking down "digital footprints", Abdul Hamid said he was not fully aware of technical procedures, except that IP addresses could be followed.
Abdul Hamid said they did not need secret "admins" for the page, as he stated that the campaign's purpose was not to call for political movements or uprisings, but simply to defend detainees. "Apart from the fact that we are present in public media, we are also in contact with the Ministry of Interior," he concluded.
Authorities have been trying to pursue social media accounts that promote violence against security forces or call for anti-state demonstrations. However, several popular Muslim Brotherhood pages, such as Students Against the Coup (SAC) are still running.
President Abdel Fattah Al-Sisi had expressed fury at "new technologies and communication platforms" allowing "terrorists" to celebrate and spread their ideas. His comments were made in a public speech Saturday in the aftermath of a massive attack on soldiers in North Sinai.