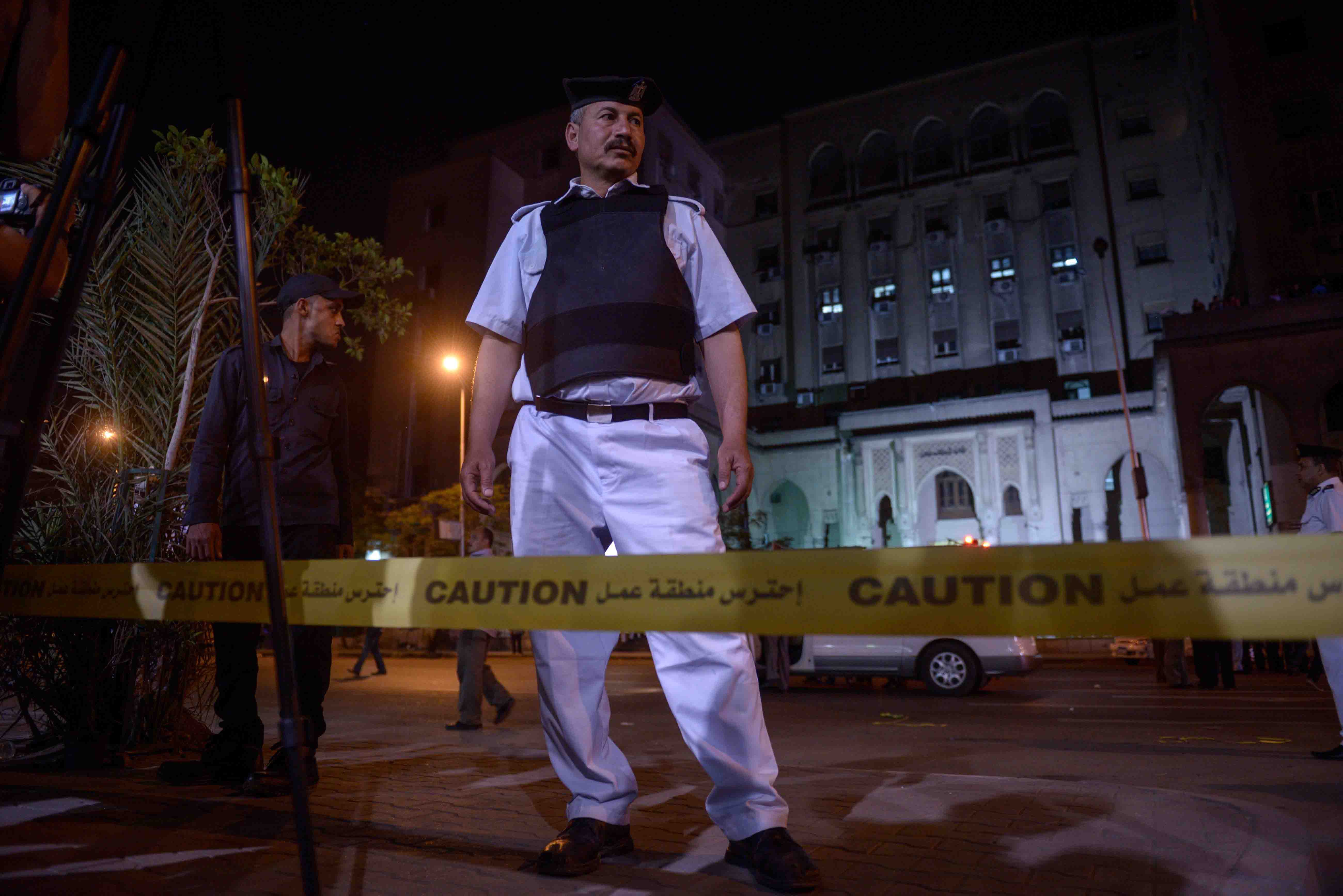 Five people were injured Tuesday in the city of Beheira after a bomb went off near a court, state media reported.
The injured individuals are currently receiving hospital treatment, with the police forces surrounding the vicinity of the court to look for secondary explosives.
Another bomb exploded Monday night near the Al-Qaren Police Station in Sharqeya, leaving no injuries.
On the same day, a police officer was shot while guarding a checkpoint in Sharqeya. The police said that the officer was attacked by birdshot bullets by two assailants riding a motorcycle.
Bombings, for which several militant groups in Egypt have claimed responsibility, have become a frequent occurrence across Egypt. Insurgent activity targeting policemen and a concomitant high security presence have been on the rise since the ouster of former president Mohamed Morsi in 2013.
Militant groups, including "State of Sinai", Ajnad Misr, "Popular Resistance", and "Revolutionary Punishment", have claimed responsibility for the attacks. "State of Sinai" mainly operates in the North Sinai area, while other groups target Greater Cairo and other governorates.
Checkpoints, areas with a high security presence, and recently telecommunication branches, banks, electricity supply units are among militant targets.
However, the Interior Ministry often accuses the Muslim Brotherhood group of committing the majority of the violence, despite the group asserting its peacefulness.
On Monday alone, tens of alleged members of the now banned Muslim Brotherhood were arrested. In Gharbeya, ten members were arrested on charges of possessing Rabaa Al-Adaweya signs and anti-government flyers inciting violence.
On Tuesday, the Interior Ministry announced it had arrested 21 members who are charged with attacking public institutions, and inciting violence against police and army personnel in different cities.
The defendants are currently being investigated by the prosecution.