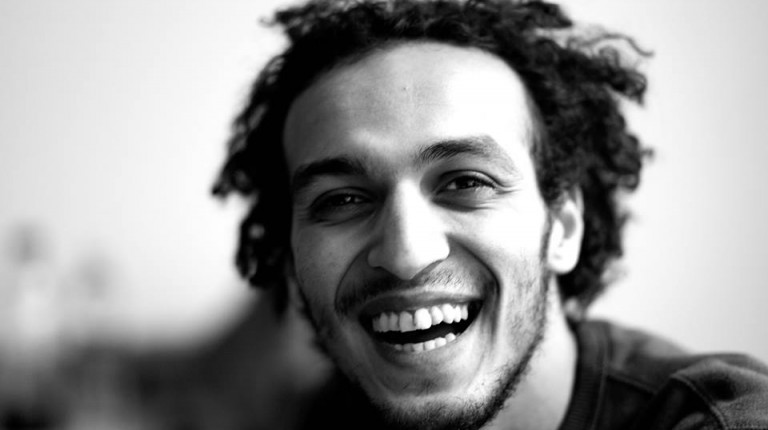 After almost two years without trial, photojournalist Mahmoud Abu Zeid's health conditions are worsening. His defence lawyer is pushing for a just resolution in the case.
Abou Zeid, commonly known as Shawkan, has been detained with 300 others for almost two years without trial. He was arrested while covering the security forces' dispersal of pro-Muslim Brotherhood sit-ins in August 2013.
"We are addressing the judicial authorities with complaints documented with samples of Shawkan's work as a photojournalist and a letter from Demotix proving he worked for the [photojournalism] agency," Karim Abdelrady, Shawkan's lawyer, told Daily News Egypt.
Shawkan was arrested on assignment while covering the deadly dispersals, but his camera, while confiscated, was not included in the police report on his arrest.
"He's facing 12 made up charges," Abdelrady said. The charges Shawkan faces include attempted murder, possession of weapons and ammunition, threatening public peace, disrupting the constitution, and sabotaging public and private property.
The lawyer also revealed difficulties faced during the visits to the detained journalist, as he says no books are allowed to be handed to Shawkan.
Shawkan is suffering from hepatitis-C, according to his relatives and lawyer. In his latest letter from prison, he said: "Despair penetrated my red blood cells and kidney, my brain rejects sleeping and my body sweats continuously. Losing consciousness for a few minutes became a habit on a daily basis. My weak body, full of disease, became helpless to continue bearing hard imprisonment for two years, without any guilt except bearing my camera to shoot events with neutrality and objectivity."