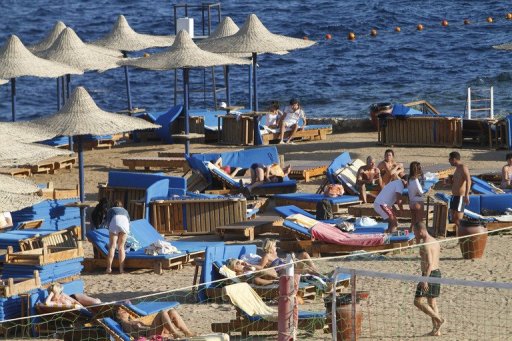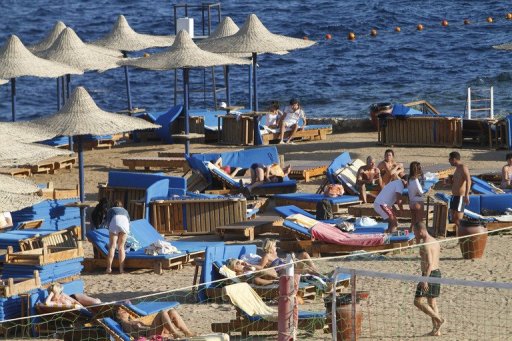 The Ministry of Tourism has assigned its foreign offices in Europe the task of intensifying promoting Egypt over this summer season, a ministry official said.
This is to take advantage of the crisis in Greece, and its negotiations with the European Union and the International Monetary Fund regarding its receiving of a bailout.
According to the ministry official, if Greece imposes taxes on the hotels and restaurants sector, this will benefit both Egypt and Turkey.
He mentioned that orders were given to foreign offices, affiliated to the Tourism Activation Authority, to promote tourist destinations especially on the Red Sea and in South Sinai. He also added that Egypt's lower tourism service prices give it an advantage over Turkey, its biggest competitor over the summer season.
Egypt, Greece, and Turkey compete for tourist flow from Europe during summer. European tourism represents 72% of the total annual tourism flow coming to Egypt.
The number of tourists from Greece last year exceeded 17 million tourists, according to an official at the ministry, which boosted Egypt's opportunities in attracting a great number of tourists to the Red Sea coasts and South Sinai.
According to the official, Turkey is expected to acquire the biggest share of Greece's tourism, in the case of imposing taxes on the tourism sector.
Turkey's tourism revenues in the first quarter of 2015 amounted to $4.8bn, with increase of 1.3%, according to the World Tourism Organization.
According to the official, the visitors to Greece are relatively rich in comparison to the tourists visiting Egypt, which requires work to attract this category.
The tourism income of Egypt reached $7.3bn in the last year, while it registered $5.9bn in 2013.
The tourist's average spending in Egypt increased last year to about $74 per night, according to the official at the ministry, compared to $91 for the tourist's average spending in Turkey.
Adel Rady, Chairman of the Investors Association in Marsa Alam, believes that obtaining part of Greece's tourism depends on the acceptance of the latter on the requirements of the EU and the IMF regarding imposing taxes on the tourism sector.
Greece offered to increase the taxes on the tourism hotels and restaurants sector to 13.5% in its negotiations, before the last referendum over the requirements of obtaining funds from the EU and the IMF.
Rady expected the present summer season to witness significant flourishing in comparison to the last season, with the increase in the flow from Russia. This was due to the relative improvement in the rouble's price against the dollar, in addition to the numbers of Italian tourists. He also explained that the recent incidents in Tunisia will cause a large percentage of Italians to turn to Egypt.