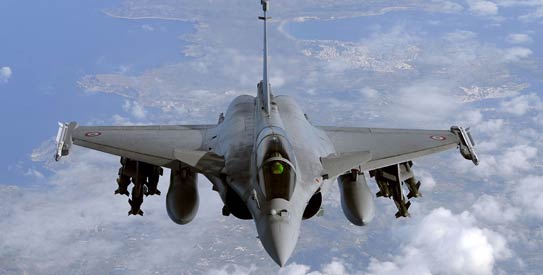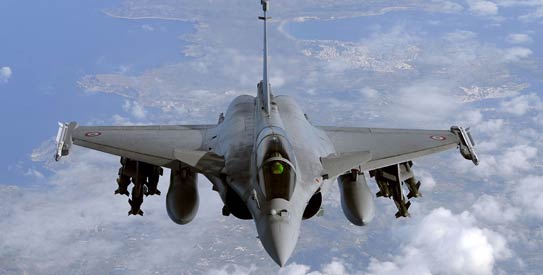 By Tim Nanns
The first three French-built Rafale fighter jets arrived in Egypt on Tuesday after Egyptian Ambassador to France Ehab Badawi and Dassault Aviation CEO Eric Trappier attended the official ceremony of acceptance of the jets by Egypt in the Dassault Aviation test centre in Istres, France, on Monday.
The new 'Fourth Generation' fighter jets were flown to Egypt by Egyptian pilots trained by the French Air Force.
Trappier hailed the deal as "a new milestone in the cooperation between Dassault Aviation and Egypt since the 1970s", thanking the Egyptian authorities "for the trust they have placed in us once again".
Egypt is in fact operating a large number of French-built aircrafts by Dassault Aviation, along with its large fleet of US-manufactured planes, but this time completing the deal in record time.
According to state-owned newspaper Al-Ahram, French Defence Minister Jean-Yves Le Drian mentioned the safety of the Suez Canal, which is an important part of world trade, as a reason for the deal and the speedy delivery.
The Dassault Rafale is now the most modern aircraft operated by the Egyptian Air Force despite its fleet of modernised American F-16 fighter jets. The Rafale is a semi-stealth multirole fighter, designed to conduct close air support as well as air superiority missions, and is rumoured to have advanced radar jamming technology.
Egypt had ordered 24 aircrafts in February, 16 two-seat jets and eight one-seaters, in a deal announced by French President Francois Hollande, along with an advanced French-built frigate received in June.
The recent deal is partially financed by a loan from the French government. Recently, Egypt has sought out more diverse sources of weaponry other than the US, which took a critical stance towards the ouster of former president Mohamed Morsi. The US, however, resumed weapon deliveries as well as financial military aid earlier this year.