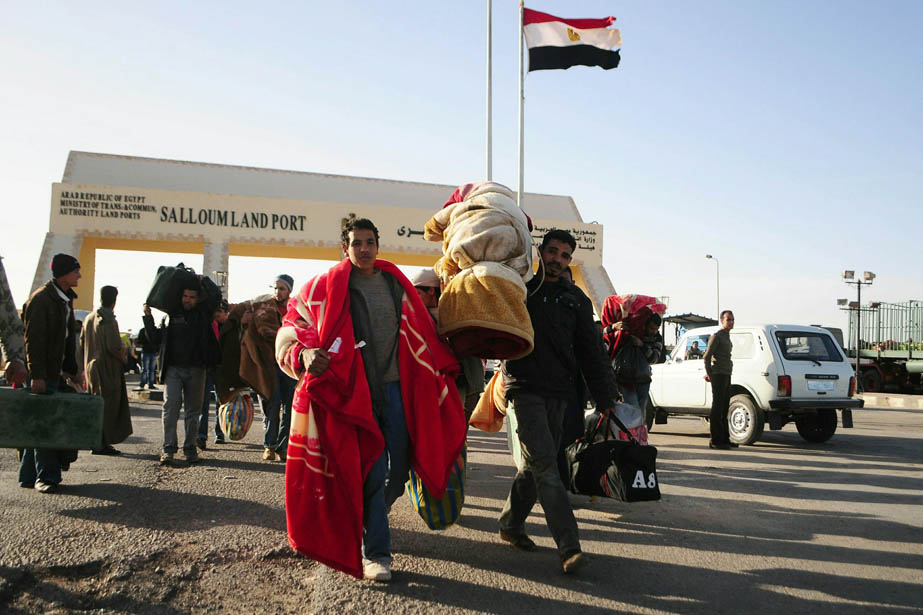 A total of 71 people were arrested whilst trying to illegally cross the Egyptian-Libyan border at Salloum on Sunday, state media reported.
Responding via an official statement, Marsa Matruh governorate's security directorate said it will coordinate with the armed forces to increase efforts to limit the routes illegal immigrants try to take.
Hundreds of Egyptians were also arrested while attempting to take the same route to Libya in July, with 171 arrested on Wednesday and 182 others arrested on Tuesday whilst crossing through Libya.
The International Organization for Migration said that after the Arab Spring, only 173,873 Egyptian migrants out of 796,915 wanting to cross the Egyptian-Libyan border to flee violence, arrived safely.
Libya, one of the richest oil-producing countries in the Arab region, has been home to more than one million Egyptian citizens since the 1970s.
Egyptians have mostly filled jobs in Libya in which few locals wish to work, be it teachers, doctors or hard labourers, to sustain a better financial income. However, since the beginning of the Libyan insurgency against the regime of Muammar Gaddafi, Libyan borders have been troubled areas.