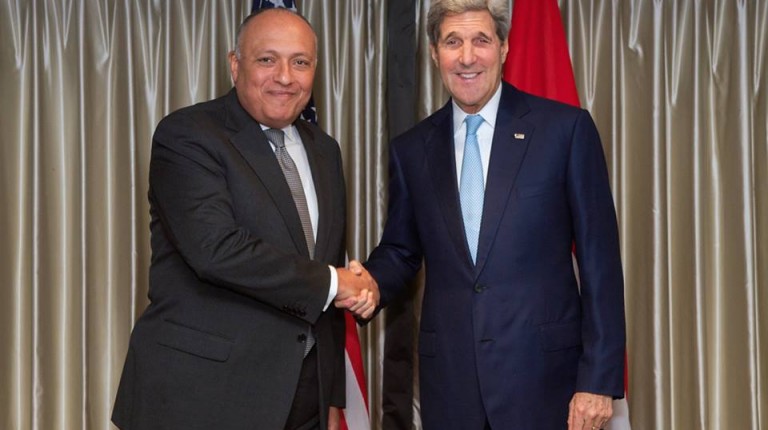 Strategic US-Egyptian dialogue, which has long been in the pipeline, recently faced an apparently final postponement, as the Foreign Ministry announced the talks will be held on 2 August.
In a meeting between Foreign Minister Sameh Shoukry and foreign correspondents, Shoukry highlighted "the strength and importance of the continuing partnership between Egypt and the US", according to a ministry statement.
The statement said the dialogue will be held on 2 August, rather than the previously scheduled 28-29 July.
The dialogue has been on hold for months, as it was previously agreed upon in 2013, when interim president Adly Mansour wrote to US President Barack Obama suggesting the strategic dialogue between the two countries. Plans to hold the dialogue in September of that year did not, however, materialise.
The latest strategic regional dialogue the US has been involved was with Tunisia in 2014, in which the two countries discussed bilateral and regional issues. A year after the talks, Tunisia was named a major non-NATO ally of the US, a status that will primarily broaden the defence cooperation between the two countries.
The US and Egypt have witnessed fluctuating bilateral relations for the past two years, following the overthrow of Egypt's Muslim Brotherhood government in July 2013.