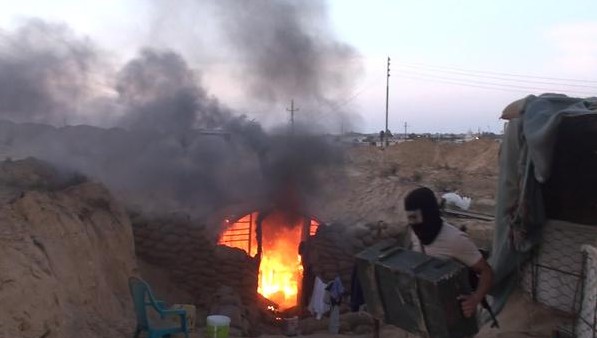 A bomb explosion took place on Tuesday morning in the North Sinai town of Al-Arish with no casualties reported, a North Sinai resident told Daily News Egypt.
The explosion, which targeted a military vehicle, detonated immediately after the vehicle passed it by.
On Sunday, another bomb detonated targeting a bus carrying soldiers, also in Al-Arish, resulting in the injury of 18 conscripts.
"Islamic State"-affiliates in North Sinai known as "State of Sinai" claimed responsibility for the attack.
On 25 July, Prime Minister Ibrahim Mehleb ordered another three-month extension to the state of emergency in place in some parts of North Sinai, and which has already been in force for nine months.
In a recent development, Israeli newspaper Haaretz, citing Israeli Defene Forces sources, described "State of Sinai" as "the most effective in the Middle East", referring to its 1 July attack on army checkpoints in North Sinai.
"State of Sinai" launched a highly coordinated attack on 1 July targeting several checkpoints located in different areas around Sheikh Zuweid. According to an Egyptian armed forces statement, the attack left more than 20 dead, while leaving "no less than one hundred dead" amongst militants.
However, the Egyptian army spokesman has on separate occasions announced that the army has been in "full of control" of the peninsula since the recent large-scale attack launched 1 July. According to army statements since the incident, more than 300 militants were killed in armed forces raids in North Sinai.
The group also claimed responsibility for a rocket attack targeting the city of Ashkelon in Southern Israel, justifying the attack for the country's "recurring crimes", which included "supporting" the Egyptian army during the 1 July attack.
The North Sinai iinsurgency has witnessed an increase since the ouster of former president Mohamed Morsi in July 2013. "State of Sinai" intensified attacks on security personnel since then. It has claimed responsibility for three of the largest attacks in North Sinai on 25 October 2014, when it targeted the Qarm Al-Qawadis checkpoint leaving more than 30 army personnel killed.
On 29 January, the group also launched separate attacks in Al-Arish, Rafah and Sheikh Zuweid targeting military facilities, personnel and Battalion 101.