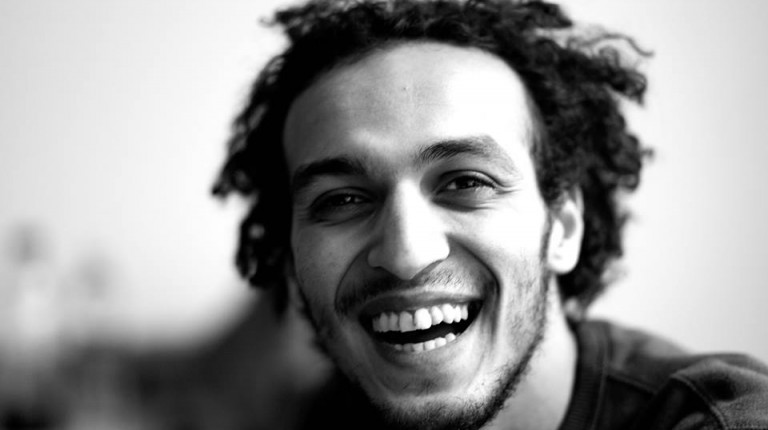 The trial of detained photojournalist Mahmoud Abou Zeid, also known as Shawkan, has been further delayed until 17 August, according to Shawkan's solidarity social media account run by his brother Mohamed.
His trial was not brought to the courtroom for a session scheduled Monday, as the judge stated that "security reasons" were behind the Ministry of Interior's inability to bring defendants to trial.
Shawkan has been in pre-trial detention for 720 days, was after his arrest on 14 August 2013 whilst covering the bloody dispersal of the pro-Muslim Brotherhood sit-in in Rabaa Al-Adaweya.
The new postponement means a renewal of Shawkan's detention, in one of the longest periods of a journalists' imprisonment. In the past week, most sessions of political trials have been adjourned to dates after the inauguration of the New Suez Canal Project scheduled for 6 August.
On Sunday, several cases were postponed for the same "security reasons", including the Al Jazeera trial case, the second delay of an expected verdict to be issued in the journalists' case.
The session was expected to be held in the Police Academy in the Fifth Settlement area of Cairo, after the trial sessions were suddenly moved from the Tora Police Institute.
However, such delays have been repeated in Shawkan's case, who has never been tried since his arrest. This comes despite facing serious charges related to belonging to the Muslim Brotherhood, and taking part in their post-30 June violence.
According to his lawyer Karim Abdul Rady, there are 12 "made up charges" for Shawkan and over 300 others that include: attempted murder; possession of weapons and ammunition; threatening public peace; disrupting the constitution; and sabotaging public and private property.
Shawkan suffers from hepatitis-C, and in his latest letter from prison, he said: "Despair penetrated my red blood cells and kidney, my brain rejects sleeping and my body sweats continuously."
Local and global campaigns to support the photojournalist have been focusing on presenting his work, previously published by Time Magazine, Die Zeit, Media Group, and online photo agency Demotix.
Ahead of his visit to Cairo on Sunday, US Secretary of State John Kerry was addressed by Human Rights Watch (HRW), which mentioned Shawkan's case as part of their call for Kerry to make "political reform, human rights and fundamental freedoms a central part" of the US-Egypt agenda.
His family intends to hold a press conference soon, in which the content of a new letter sent by Shawkan is set to be revealed.
In his previous letter, Shawkan wrote: "My weak body, full of disease, became helpless to continue bearing hard imprisonment for two years, without any guilt except bearing my camera to shoot events with neutrality and objectivity."