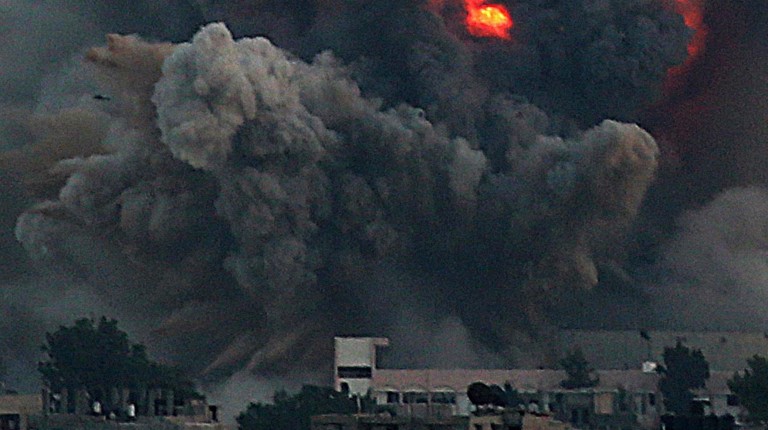 Essam Derbala, a leading figure in the Al-Jamaa Al-Islamiya and Building and Development Party, was buried Monday in Minya governorate, a day after he passed away in Cairo's Scorpion prison.
Described as a 'martyr' by mourners at his funeral, the Al-Jamaa Al-Islamiya movement has laid responsibility for Derbala's death with Egyptian authorities.
Since news of Derbala's death spread, numerous Islamist groups have spoken out about what they perceive as negligence or intentional killing of a figure widely respected for moving the group to renounce violence.
The Strong Egypt Party praised Derbala for educating young Egyptians about Islam and against the "Daesh approach". The party added that he spoke against using violence to confront the tyranny of the regime, saying that his message was that violence begets violence. The party have called for an investigation into Derbala's death, and other cases of death as a result of medical negligence and denied health care.
The Ministry of Interior said Derbala died after a hearing on Saturday, becoming faint after he suffered nose bleeds, which was followed by circulatory failure. According to the ministry, the subsequent medical examination on Derbala found that he was suffering from a high temperature, low blood pressure and high blood sugar.
The Islamist Independence Party statement said that what happened to Derbala constitutes the "wilful killing of political leaders… [as] part of a systematic and deliberate plan to kill detainees inside this notorious prison". The party alleges detainees are prevented food and clean water, are "stripped of the most basic humanitarian and health needs, and prevented from exercise in badly ventilated cells".
The Salafi Watan Party said: "Tell the unjust despots: do not think that you are killing preachers and leaders and costing their lives, you are costing your own lives."
Derbala, who was Chair of the renowned Islamist group's shura council, was held in pre-trial detention in Tora Prison since March on charges of forming an illegal organisation and supporting the pro-Muslim Brotherhood 'Anti-Coup Alliance'.
Derbala was also facing terrorism charges, for a series of events at Rabaa Al-Adaweya and operations against the army in the North Sinai town of Al-Arish. It is a claim, however, denied by Khaled Al-Sherif, spokesman of the Building and Development Party, the Al-Jamaa Al-Islamiya's political arm.
Al-Sherif told Daily News Egypt on Sunday that Derbala suffered from diabetes and high blood pressure, and claimed he was denied medical care.
The party said in a statement that those responsible for "assassinating Dr Essam Derbala through medical neglect" should be legally prosecuted.
The Ministry of Interior acknowledged Derbala's medical history in its statement, saying that the general prosecution was informed of the case to begin investigations.
Al-Jamaa Al-Islamiya was founded in the 1970s, mainly by university students, and was linked to several militant attacks in the 1990s. These most notably include the attempt to assassinate former president Hosni Mubarak, and the infamous Luxor massacre that resulted in the deaths of over 60 foreign tourists and Egyptians.
In 2003, the group renounced violence and hundreds of its members were released from prison after decades of security crackdown.