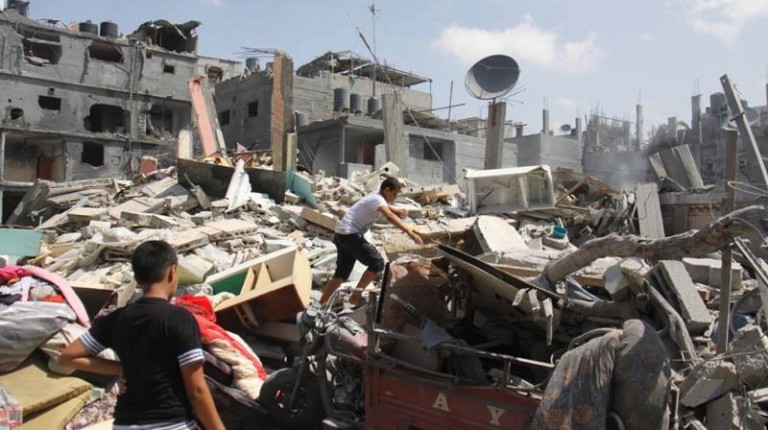 Heads of Cairo districts will be able to arrest citizens committing violations, following a decision by the Justice Ministry to allow local officials the power of judicial police, Cairo Governor Galal Saeed told state-run media Al-Ahram Tuesday.
"The decision was officially communicated to the Cairo Governorate yesterday," the governorate spokesperson Khaled Mostafa told Daily News Egypt Wednesday. "In practice, it means that any head of a district in Cairo who observes a violation would be able to immediately arrest the perpetuator," said Mostafa.
He explained that this comes amid current complicated legal procedures in order to stop a violation, which requires police reports and "a long process of bureaucracy", that restricts officials amid continued infringements.
"The new decision will speed actions against violators because the new decision allows immediate interference, without the need to follow regular legal procedures, which is an effective step," added Mostafa.
However, a second opinion warned of the "danger" of giving judicial police authority to "people who lack knowledge on how to use it", according to Refaat Abdel Hamid, an expert in criminal law. "First of all, the power of judicial police does not translate into arresting citizens. The only exception where this is permissible is if somebody is caught red-handed in a public place," he said.
"This is a terrible decision I believe. Heads of neighbourhoods do not deserve to be entitled to such powers because they will misuse it," added Abdul Hamid.
Likewise, Law Professor at Cairo University Mahmoud Kobeesh argued that the "fear of power abuse" was justifiable. "However, this fear applies to all officials who hold judicial police powers, including policemen," said Kobeesh.
Judicial power mainly falls under the responsibility of the Prosecutor-General and his deputies. But since they represent an administrative body and are primarily focused on carrying on investigations and questioning, the power is granted to other government officials.
"Like policemen, customs control officials, inspectors from governmental electric and water companies, food, health, and local municipality officials," said Abdel Hamid, provided that they are authorised by the Justice Ministry and supervised by the prosecution general authorities.
Abdul Hamid further added that there were "limits" to that power. "For instance if the suspected violation or violator is in a private house, then there must be a prior arrest warrant issued by the prosecution general authorities," said Abdul Hamid, a procedure that applies also to police officers wishing to arrest somebody from his house, or search it.
For his part, Kobeesh stated that "the new decision does not represent a threat on people's freedoms", convinced that "in case of any violations by those who hold the power, there would be penalties against them, since their use of that authority should be subject to monitoring by the prosecution general authorities".
Cairo is one of the world's most populated cities, with a population of more than 9.3 million, according to the latest figures provided in July, by the Central Agency for Public Mobilization and Statistics (CAPMAS). The capital also includes the Giza and Qaliubiya governorates, known as "Greater Cairo".
One of the most common problems in Cairo districts is illegal construction, especially the adding of new floors to an existing building without proper licences, or official approvals, putting residences and people at risk of collapse.
Another persisting problem, across Egypt and not just the capital, is the accumulation of street garbage, which the governor told Al-Ahram "has improved in the past couple of days". Among the recent activities of the governorate was the banning of "tuktuks" in downtown Cairo, and a few months ago, clearing the area from street vendors, which was a controversial process.
Meanwhile, the official governorate's Facebook account is stormed with "rescue calls" and complaints from citizens of different areas in Cairo, regarding violations in their neighbourhoods.
Mostafa noted other felonies, referring to a driver's disrespect of traffic regulations as an example. However, Kobeesh slammed those statements, saying they reflect "a failure to properly understand the law".
"In any case, the only new power given to neighbourhood heads is to file a direct complaint to the Prosecutor-General, but no action against any person or entity is to be taken by district officials before the prosecution's final say," concluded Kobeesh.