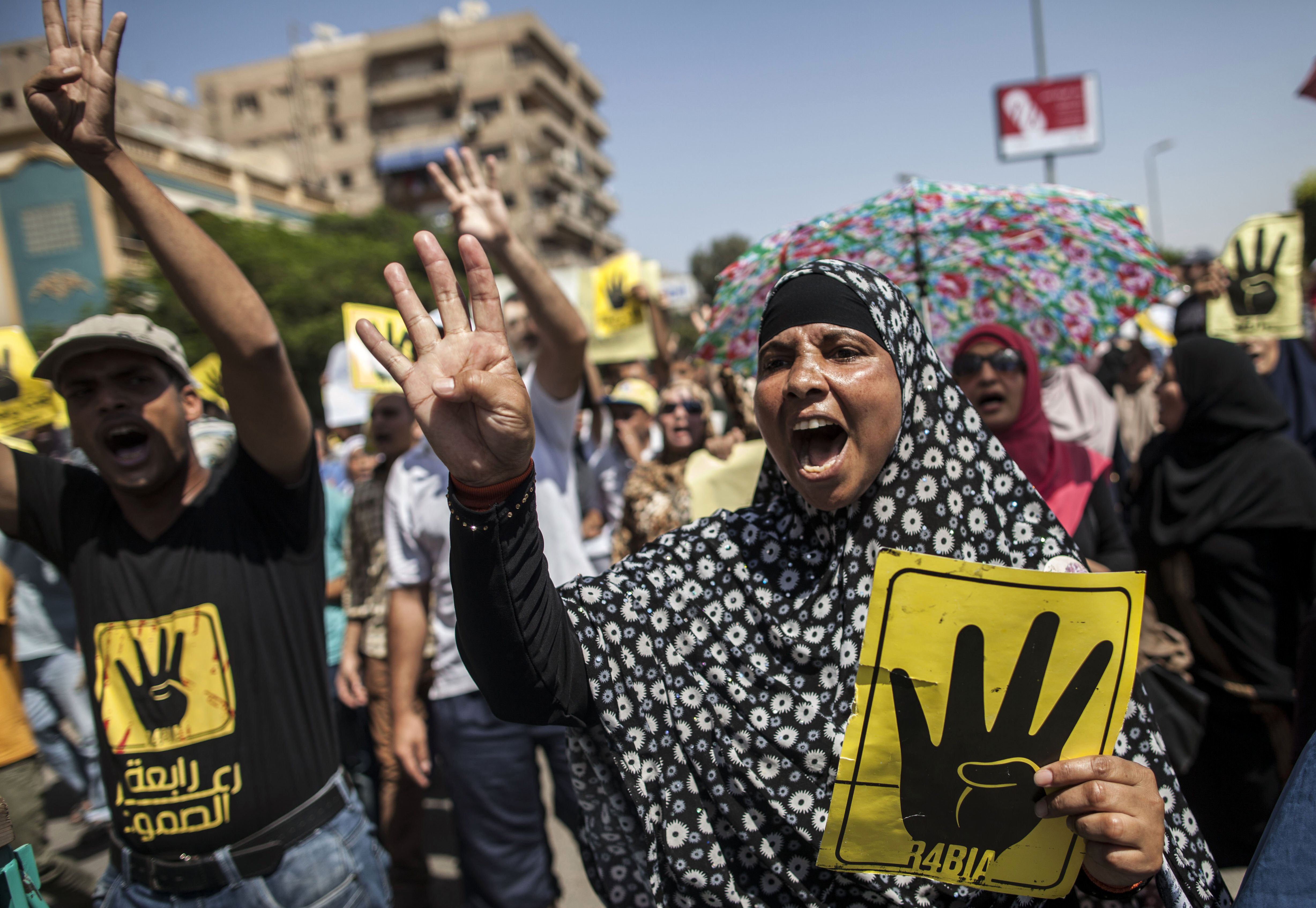 Egypt's Ministry of Foreign Affairs has again spoken out against international reports that it claims portray untrue and political analyses of the government and the country's political and security situation.
On Saturday, the day after the second anniversary of the violent dispersals of Muslim Brotherhood sit-ins at Rabaa Al-Adaweya and Al-Nahda Square, the ministry rubbished a Friday press release by Human Rights Watch (HRW). The press release reiterated calls for an investigation into the events of August 2013 on the basis of 'probable crimes against humanity'.
Ministry spokesperson Ahmed Abu Zeid expressed Egypt's "absolute rejection of such a politicised and un-objective report". He added that the report lacked "any semblance of credibility or impartiality, and was issued by an entity with no jurisdiction".
In 2014, a HRW delegation, led by the group's executive director Kenneth Roth, were held for 12 hours and denied entry to Egypt as they attempted to launch their report 'All According to Plan'. The report found that at least 817 died clearing the protests in support of ousted president Mohamed Morsi. The Egyptian government later put the figure at approximately 600 dead.
The report, which took a year to compile, interviewed 200 witnesses and found that, while there were some reports of armed weapons, there was a significant amount of intentional killing by security forces. In numerous instances of violence following Morsi's ouster, between 3 July and 16 August 2013, HRW says it documented security forces actions leading to the deaths of at least 1,185 people.
Commenting on Friday's report, Abu Zeid said that HRW's calls for a UN investigation are "absurd", as the organisation gives "no heed" to those who die by "the brutality of terrorism in Egypt every day". He added that HRW "insists on neglecting the terrorist nature of the group it defends", an apparent reference to the once governing, now-outlawed Muslim Brotherhood movement.
In Friday's report, Joe Stork, deputy Middle East director at HRW, said: "Washington and Europe have gone back to business with a government that celebrates rather than investigates what may have been the worst single-day killing of protesters in modern history."
Stork states that the UN Human Rights Council is yet to address human rights in Egypt and "is one of the few remaining routes to accountability for this brutal massacre".
"The reason behind attempts to wrongly portray the state of affairs in Egypt at this particular time is known to all," Abu Zeid said.
Despit, Abu Zeid's statement that the government and people of Egypt "have never and will never concern themselves with such politicised reports and fabricated claims", the Ministry of Foreign Affairs regularly issues strongly worded responses to international reports on the country. It has recently launched an English-language Facebook page, which appears intended to tackle Egypt's international coverage, which is frequently more critical than the supportive and muzzled local press.
In June, an Amnesty International report argued that Egypt had "reverted fully to being a police state", as authorities target the country's youth via mass arrests. The ministry again expressed its "rejection of the full report", said it was full of "lies" and uses "unknown and undocumented sources" to make conclusions about Egypt's affairs, while ignoring official numbers from the government.
On Friday, the ministry also took aim at a CNN report about the political and security situation in Egypt, describing it as "unprofessional" and "lacking objectivity".
The report, published after the apparent beheading of a Croatian citizen by Egyptian militants, noted that Egypt was facing severe militant and economic difficulties and is struggling to tackle the Islamic State-affiliated 'State of Sinai' group that appears to be growing in strength in the north of the peninsula. The report also suggests that Egypt's regional power in the Middle East has declined.
"This report lacks the minimal degrees of objectivity and neutrality where it including misinformation," said Abu Zeid in a statement. "The areas witnessing terrorist attacks in Sinai represent only 5% of the total Sinai Peninsula, which is totally secure."
"It is truly disappointing that CNN has chosen, this time, to take aim at the victim rather than the perpetrators," said Abu-Zeid.