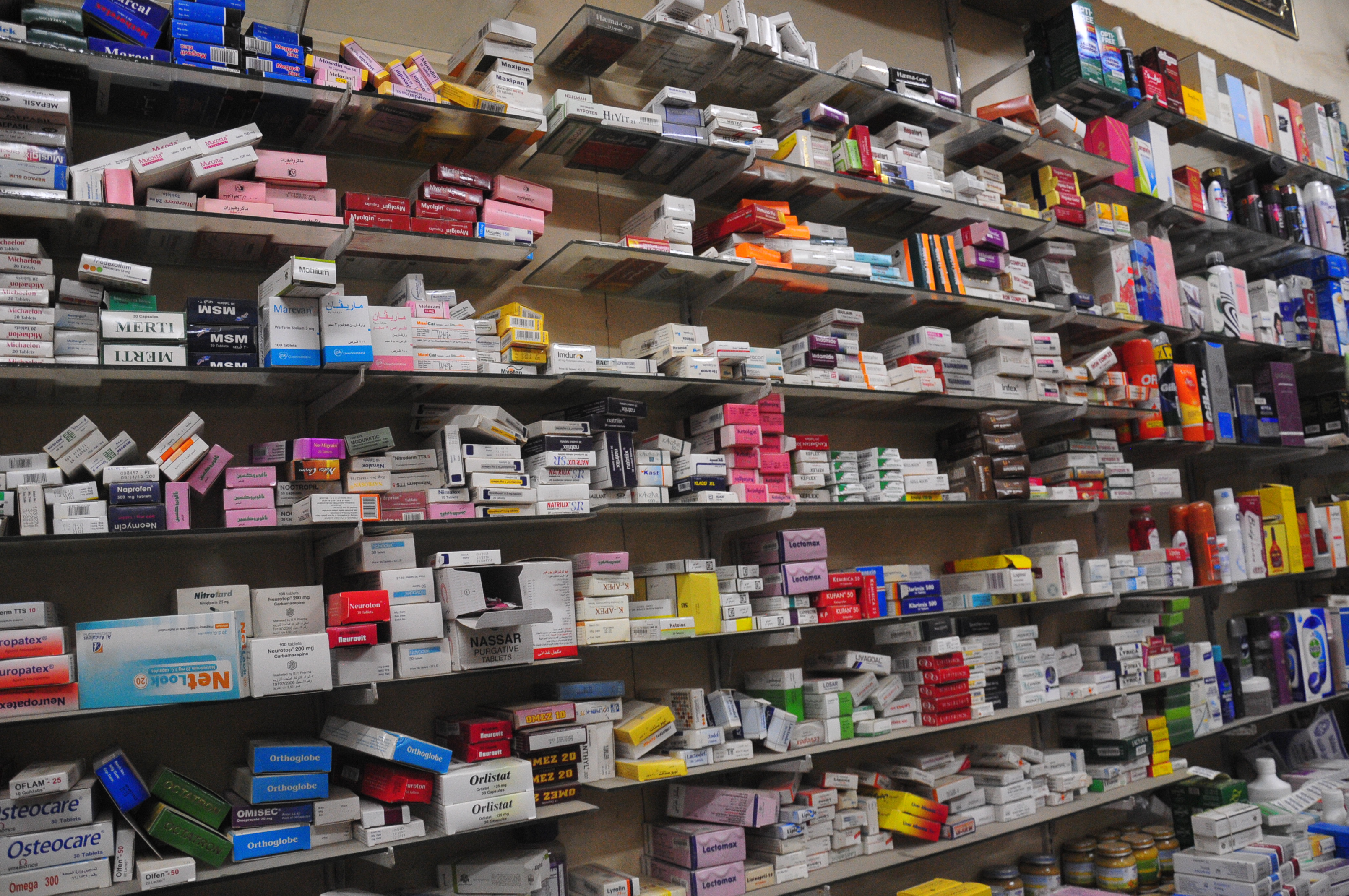 A 17 August Ministry of Health raid on a renowned pharmacy resulted in the seizure of 13 drug brands in quantities of 23 packets, according to an official statement on Friday.
The raid to seize the drugs, none of which had registered data confirmed by the Ministry of Health, took place in the Maadi district of Cairo.
This incident is one of a series of investigation campaigns led by a joint committee of inspectors at the ministry. On 13 August, the committee confiscated 34 drug brands in the form of 971 packets of unconfirmed origin by the Ministry of Health's Pharmaceutical Sector.
Also seized were 25 drug items in quantities of 428 packets, also with no confirmed identities or origins, the ministry said. According to the committee investigations, both seizures of medications were located in two herbs stores in the Gammaleya district of Cairo.
The recent raids reflect the active and popular market for contraband and counterfeit medicines in Egypt, which amounts to 15% of the volume of Egypt's drug trade size in Egypt. This means that the trade in counterfeit medication in Egypt amounts to the equivalent of EGP 5bn and more than 2,000 varieties of medication.
This investigation campaign confirms the ongoing quest and desire in providing medicines and nutritional supplements, that are both safe and of a high-quality, to the Egyptian citizens, according to Tarek Salman, Deputy Health Minister for Pharmaceutical Affairs.
In the same loop, 48% of inspected pharmacies were shut down in 2015 after being connected to over 89 reports of smuggled medicine, stated Health Ministry spokesperson Hossam Abdel-Ghaffar. The ministry further said: "Anyone caught while smuggling drugs will be reported through our official data."
Reporting by Youssef Ayman