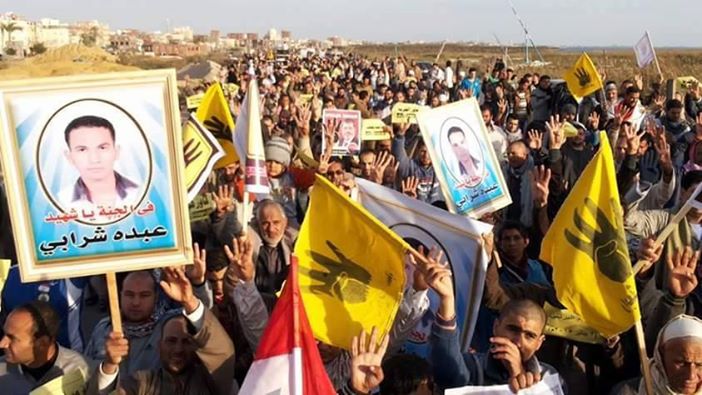 The Kafr Al-Sheikh prosecution Saturday renewed for four days the detention of Hassan Abu Sheashe, a former Freedom and Justice Party (FJP) member and a former parliamentarian.
Abu Sheashe was arrested Friday with his son in a private apartment in Cairo. He is facing a death sentence alongside former president Mohamed Morsi and scores of Muslim Brotherhood leaders in the "Prison Break trial". They are charged with escaping Wadi El-Natrun prison during the early days of the 25 January Revolution, as well as kidnapping police officers and detaining them in the Gaza Strip.
Abu Sheashe, who is also a paediatrician based in Kafr Al-Shiekh, was one of the main Muslim Brotherhood leaders in the city and joined the political wing of the party after the 25 January Revolution.
A state-led crackdown on the Muslim Brotherhood has been ongoing since the military ouster of Morsi in July 2012. Local and international human rights organisations, including Amnesty International and Human Rights Watch, have repeatedly condemned the crackdown.
In December 2013, the Egyptian state declared the Brotherhood a terrorist organisation. Similarly, Egypt has outlawed both the Brotherhood and its political arm, the Freedom and Justice Party.
Many members of the outlawed group have been sacked from various syndicates, charity groups, and mosques, and had their assets frozen. Currently, belonging to the group or indicating support to it is considered a crime.
On Friday, two members of the group were killed by police forces in Fayoum after being suspected of participating in attacks against police officers and their families.