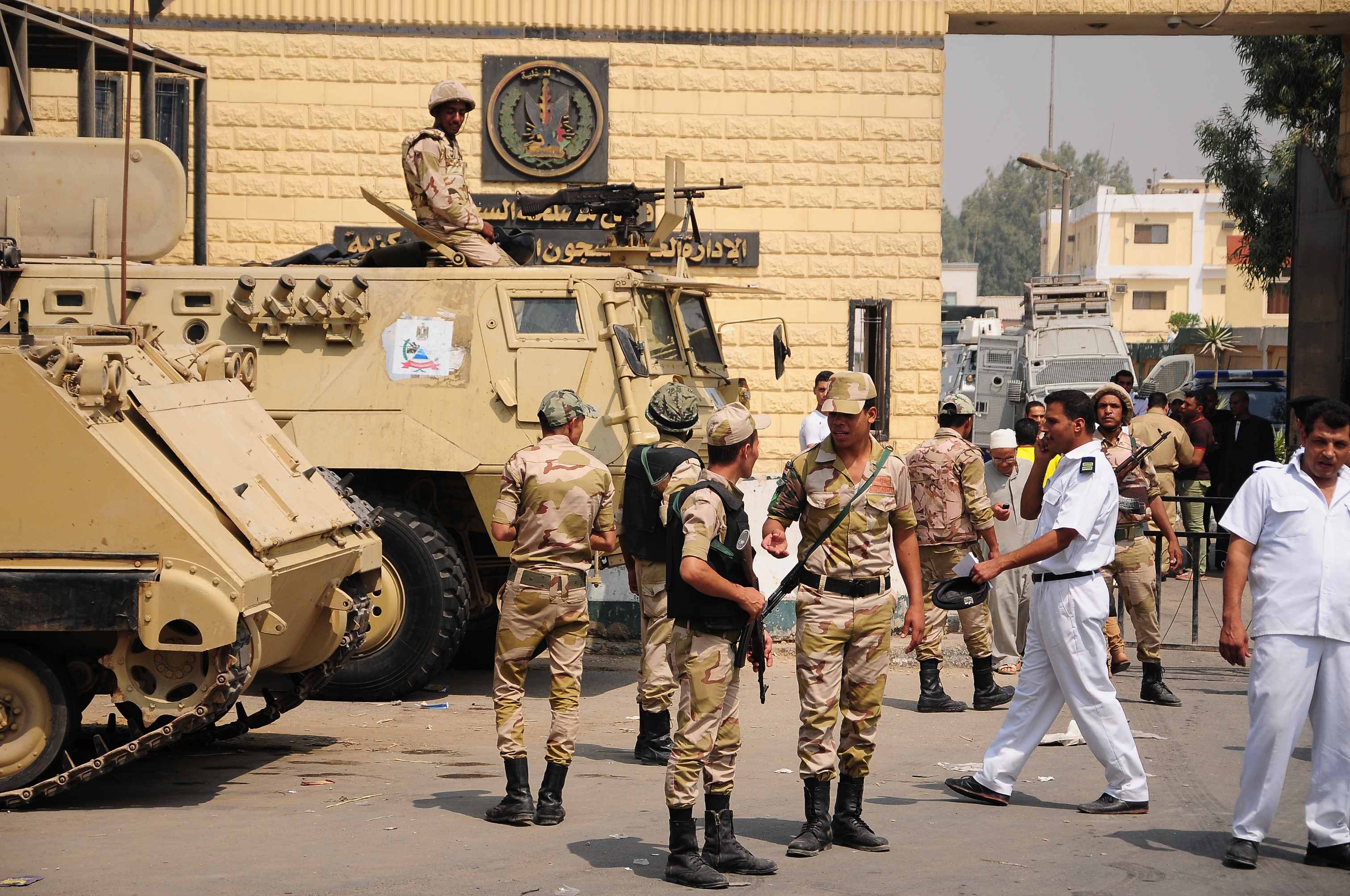 Spokesperson for the Ministry of Interior Major General Abu Bakr Abdel Karim denied common accusations against the ministry's practices and the existence of a notorious prison department, in televised comments Monday evening.
In response to complaints from detainees' family members, Abdel Karim told television channel OnTV that "torture is not a word that exists in the dictionary of Egyptian prisons". He also denied the existence of the Aqrab (Scorpion) section of the Tora Prison in which political detainees are believed to be held.
His comments followed a visit by the National Council for Human Rights (NCHR) to Tora Prison, including Aqrab, last Wednesday, in which they claimed witnessing no major violations to the rights of prisoners. The quasi-governmental body made only minor recommendations including changing old beds and creating a shaded area for families queuing to visit.
The NCHR's delegation had visited the complex after numerous reports of violations, including deaths. In August, Essam Derbala, former leader of the Jama'a Al-Islamiya, died due to what the group called intentional neglect of medical care, though the authorities said it was a sudden drop in blood pressure.
Despite common accusations of pro-government bias, the NCHR has previously documented and acknowledged the widespread and long-standing problem of torture in Egyptian detention centres. In a recent report, they stated that reports of torture have been increasing since the 30 June 2013 regime change, nearly all of whom have a political dimension to their detention.
In an April visit to Abu Za'abal prison, the NCHR said prisoners have been subjected to beating, threats and inhumane treatment.
NCHR officials were not available for comment.
Figures are hard to establish, but reports by NGOs such as El-Nadeem Centre for Rehabilitation of Victims of Violence go some way to documenting individual instances. The centre, for instance, claimed they recorded ten deaths and hundreds of torture cases inside prisons in April, alongside other Ministry of Interior violations such as inadequate healthcare and enforced disappearances.
Also in April, the Ministry of Interior announced, through its human rights' department, that citizens who claim they have been abused by police personnel should file official reports. A week later, two senior judges were referred to investigation for participating in the drafting of a stronger anti-torture law.