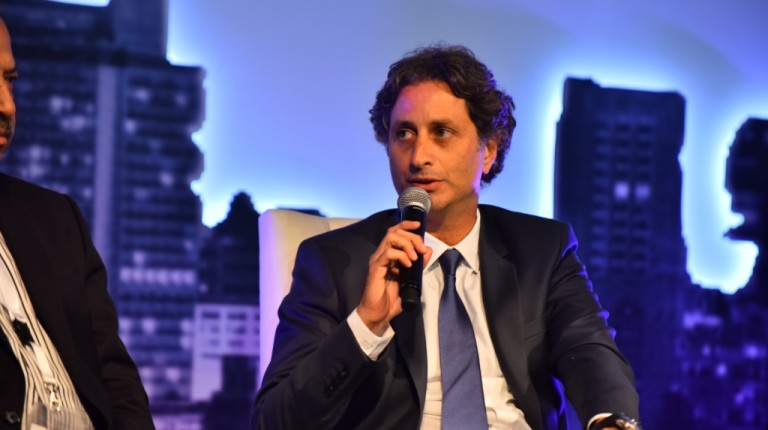 The Egyptian real estate market has growth potentials, as more than 50% of the population are under 30 years of age, and about 900,000 marriages occur yearly, said Nabil Amasha, commercial sector manager at Emaar Misr.
He added that Emaar views the real estate market on the long-term, which encouraged the company to continue despite the revolution. Amasha revealed that the company's revenues reached 700% during the last period. He further denied any association between Emaar and the Capital Cairo project.
Meanwhile, Chairman of Al-Ahly for real estate development, Hussein Sabbour, said that the Egyptian real estate market has great potential, and that market prices have been competing in the regional Arab market since 2008.
Sabbour added that these prices achieved revenues for real estate developers.
However, there are constraints and challenges faced by the sector represented in the lack of facilitated lands in light of government domination on offering lands, according to Sabbour.
He called on the government to allow the private sector to facilitate lands to solve the problem of land availability. "Bureaucracy is the main problem in the sector" said Sabbour. "I received the license to create my business after five years of bureaucracy."
The chairman said that the real estate regulation was completed and sent to stakeholder agencies to be revised, and it will be issued soon.
On his part, Chairman of Misr Italia groupHandy Al-Assal said that Egypt has coastal areas of 3,800 km, and the government started paying attention to the tourism real estate investment 16 years ago, starting with Sharm El-Sheikh.
Al-Assal added that there is a new kind of promising tourism development in the area of west of the Suez Canal, and the company is providing EGP 20bn for new projects in this area.
Al-Assal pointed out the importance of partnership between the government and the private sector in mega projects to overcome unemployment and develop the economy.
Meanwhile, Chairman of Hill International Walid Abdel Fattah said that infrastructure is considered a great challenge faced by developers and the government, noting that overcoming this problem will lead to different economic results.
The problems that real estate companies face are lack of qualified labour and equipment because of high costs. Abdel Fattah added the lack of coordination between developers, constructors and funders contributes to the problem.
Furthermore, Tarek El-Gamal, Chairman of Redcon Reconstruction Egypt, said that the regulation addressed problems in issuing licences and the period taken to issue these licences, saying that Egypt comes in 142nd place worldwide in the period of issuing licences.