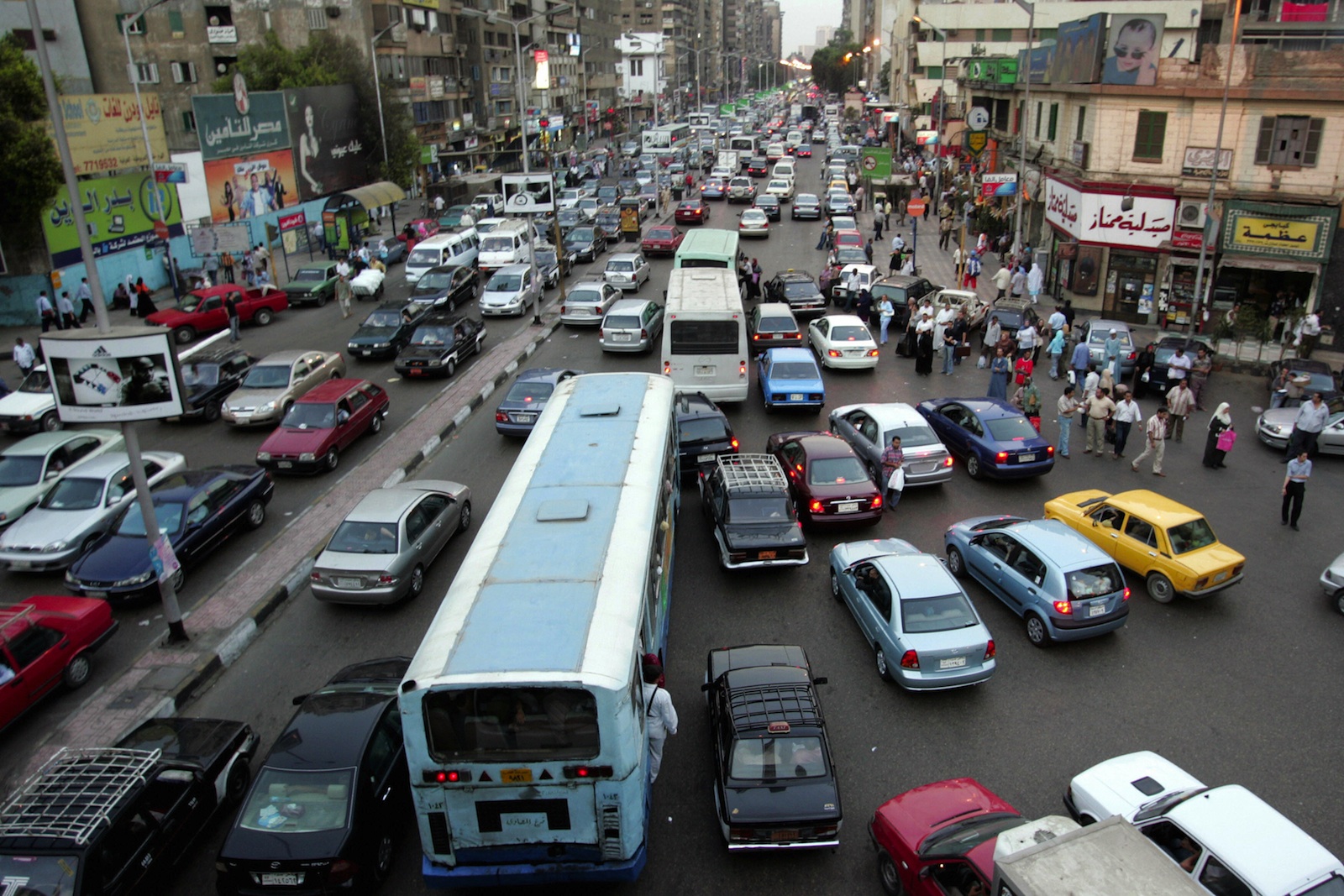 The real estate sector is one of the most promising sectors in Egypt for investment, witnessing a great turnout of Arab investors, especially in residential units.
The need for housing units is constantly on the rise, with the population growing at 2% every year. Demand on residential unit increased particularly in 2014, after the political turmoil Egypt witnessed following the 25 January Revolution.
Investment extends beyond retail, and includes hospitality with mega projects such as Cairo Airport City and the Suez Canal Expansion driving economic growth, according to a Colliers International report published in September 2015. Also affecting investments are the consequential demand for additional housing, retail and social infrastructure.
A large consumer base, the economic climate, low labour costs and the growing middle class have led to the promotion of Greater Cairo's real estate market, the report highlighted.
In its report "Greater Cairo Real Estate Market Overview, September 2015", Colliers International said there is a significant shortage of homes with over 500,000 new units needed by 2020. While government initiatives are addressing the shortage of economically viable housing for low-income citizens, and key developers are launching projects targeting high-income residents, there remains a significant gap in the market for units at the mid-income level.
"In 2014, the total existing residential supply exceeded 5.2m units, with average increase of prices by 27% from 2013 to 2015 in the sales market for units," the report noted. "Meanwhile, the average rental rates for apartments increased by 14% from 2013 to 2015, and villa rentals dropped by 4% in the same period."
Based on population growth rates, on average between 90,000 and 100,000 units are required every year to meet the demand generated by new households alone. About 77% of that demand is generated by middle-class Egyptians.
The report showed that the price per metre for apartments reached $870 (EGP 6,900), and the price of metre in the rental market reached $55 (EGP 400).
Real estate prices have achieved a remarkable increase over the last 12 months in Cairo neighbourhoods, according to the latest report by real estate market survey group AqarMap.com.
The report added that the price saturation and increase in business activities, alongside overcrowding in Maadi and Mohandessin, lead to increased demand on new cities such as Sheikh Zayed, 6th of October City and New Cairo. This resulted in prices increasing significantly in these areas.
The report showed the price increase in Maadi during the last 12 months recorded 9.4%, with the price per metre reaching between EGP 2,100 to EGP 8,550.
Meanwhile, Mohandessin recorded lower prices rates during the last 12 months, recording 3.7%, with the price per metre reaching between EGP 2,500 to EGP 10,450.
Moqattam has witnessed an increase in the price of units during the last 12 months by 21.4%, with the price per metre starting between EGP 1,650 and EGP 4,550. The report attributed the increase in prices due to an increase in demand after the launching of luxury residential projects such as Uptown Cairo developed by Emaar Egypt, and the Citadel Plaza project developed by Alcan Holding Company.
The real estate prices in Nasser City recorded an increase of 13.8% during the last 12 months, whilst prices in Masr Al-Gadeeda increased by 8.5%. The prices in Nasser City ranged between EGP 1,400 to EGP 6,850 per metre, according to the AqarMap report.
The metre in New Cairo ranged between EGP 2,050 and EGP 11,050, with the highest prices recorded in the Ard El-Golf, Sheraton and Heliopolis areas.
The most in demand areas in terms of residential units in Cairo include: Fifth Settlement, Nasser City, 6th of October City, New Cairo, Maadi, Sheikh Zayed, El-Haram, Obour City, Shorouk City, Mohandessin and Moqattam.
New Cairo and Fifth Settlement: The largest proportion of real estate companies work in this area and most projects are found there, which targets high-income residents namely: Gardenia Springs and  Compounds by Emaar, Emaar Mivida, Alahly for Real Estate Development, Wahet Elryhan by Egyptian Engineering For Development and Real Estate. Mountain View offers 105 properties for sale, at a cost of EGP 8,500 per metre for residential units. Takween Real Estate offers 20 real estate projects in this area only.
About 20 real estate companies work in the Fifth Settlement such as Al-Rowad Group, Diar Real Estate Investment, Amlak Company, Amco Holding, Azmeel Group, Elahlya Company for Real Estate. The companies offer prices of EGP 5,000-EGP 6,000 per metre. The areas that witnessed a large number of residential units are Lotus and El-Banaseg .The apartments size varies between 100 sqm to 202 sqm.
Shorouk: One of new cities that competes with the Fifth Settlement. The high prices in Tagamoa and New Cairo led to the reluctance of some customers to purchase in the New Cairo area and go to other places such as Shorouk and New Heliopolis.The cost per metre for residential units varied between EGP 1,750 and EGP 5,500. Some real estate projects have compounds and apartments in the area, such as Merida Al-Shorouk by Amlak Egypt for Real Estate Investment. The largest developers in Shorouk are Tameer for Real Estate Investment and Elakareya for Real Estate Company .
6th of October City and Sheikh Zayed: The cities are one of the most promising areas for the big real estate projects that vary between residential units, villas and commerical buildings and malls. The big real estate companies competed to win the lands to launch their mega projects in October. The price per metre in 6th of October City ranges between EGP 5,000 and EGP 8,000, and may increase due to the lack of facilitated lands in this area.
The area is characterised by high-income units, middle-class housing units, and luxury housing.The most famous projects there include: Golf Residence by Beta Egypt, with residential unit prices in this project ranging between EGP 500,000 and EGP 1m; Sodic; Wadi Degla; Emaar; Misr Italia; El-Shams Housing and Urbanisation; Roiaa Group; and Mena for Touristic and Real Estate Investment.