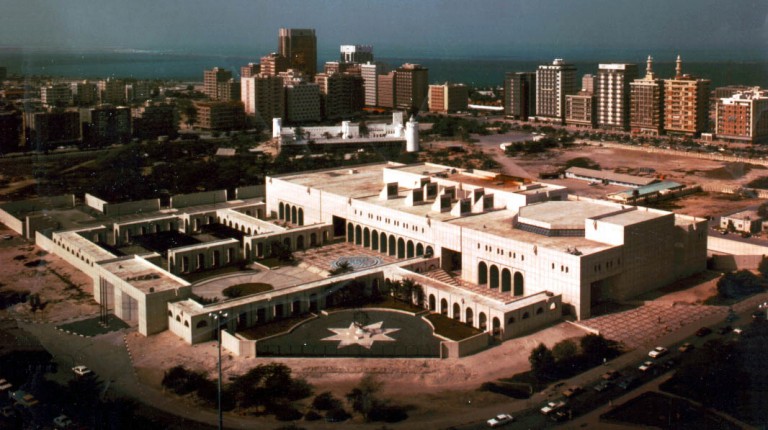 When Anna-Theresa Bachmann was preparing to travel from Germany to Egypt for her bachelor degree in October 2014, she came across news about women being raped in Tahrir Square and of increasing sexual harassment incidents following the 2011 uprising.
"I prepared how to dress. I was always underestimating how much energy it could take to deal with it. Sometimes I react violently, and sometimes I ignore it, but even when I do, it takes more energy," she said.
After facing and witnessing the disturbing circumstances she read on the news, Bachmann launched "Sidewalk Stories" along with her German university colleague Maria Neubert. The project sought to bring together women from various backgrounds to share their experiences with sexual harassment in Egypt.
Neubert said she was also bothered by sexual harassment when she first arrived in Egypt and witnessing public spaces "highly dominated" by men.
"We started this project because we felt like it is important, not to just say how pitiful it is that we as foreigners get harassed, but to engage Egyptian women who face the same issue," Neubert told Daily News Egypt.
The project first began with two workshops in May 2015 to discuss the role of women in society, what is expected from them and how to handle harassment, with different perspectives from foreigners and Egyptians, according to the organisers. The two-day workshop was five-hours long and was held at Messaha, a community space in Downtown Cairo.
"It was not a lecture, but a dialogue in a non-judgemental atmosphere between women from different communities to talk about their sexual harassment experiences," Bachmann said. "We also discussed what is public space, where does it start and where does it end using different methods to do it, like giving materials, side discussions, writing, […] to make it more interactive."
According to a survey created for workshop participants, all women said they wanted to feel more empowered and use better tools to counter sexual harassment on the street. The organisers partnered with 'WenDo' Egypt to tutor women on self-defence techniques.
"It is not about just kicking and boxing, but also about self-posture, and how can you tell someone with only your eyes to stop looking at you," Neubert said.
Most recently, the initiative launched a portrait exhibition from 1 September to 21 September at the special education centre, Tahrir Lounge, in Downtown Cairo. The exhibition showcased several portraits of women that were captioned with their personal experiences about harassment.
The most common challenge faced by all young women was how to prepare, which the organisers used as the main theme for the exhibition.
One of the featured women in the exhibition portraits said she wore her headphones in order to 'prepare' and stop listening to what people say, whilst another woman said she used her sunglasses to avoid eye contact.
Society dogmas imposed on women, such as obligations to get married at a certain age, wear certain clothes, go to limited places, not working specific jobs, were among the common challenges faced by the women.
In a short movie screened at the exhibition inauguration on 1 September, a girl in her early twenties with long dark hair said when she tried to take off her veil in her hometown in Qanater her parents grounded her and the neighbours tried to preach to her and some even despised her. However, when she moved to live in Downtown Cairo nobody cared that much about the way she looked.
Another participant, Mai, told Daily News Egypt that "the first thing anyone asks me when they know I am not originally from Cairo is, 'What was your family's reaction when you decided to move out?'"
Agonised by the attitudes of her network of friends, who discouraged her from leaving the comfort of her family's home to follow her dreams, Mai said she decided to join the Sidewalk Stories initiative to speak up.
According to a UN study in 2013, 99% of women were exposed to verbal and nonverbal sexual harassment incidents not only on the streets but also in workplaces and in schools.
Egypt's interim cabinet had amended the harassment law and included it in the Egyptian penal code in June 2014. The new amendments escalated the penalties for any form of verbal or nonverbal sexual harassment or abuse in public or private areas, to at least six months imprisonment and a fine of between EGP 3,000 and EGP 5,000.
The amendments were triggered by a mass sexual assault on 8 June during celebrations in Tahrir Square for President Abdel Fattah Al-Sisi's inauguration. A video uploaded on YouTube, showed a woman stripped from her clothes and being sexually assaulted by a group of men. It went viral on social media, prompting the government's response.
The amendments also include stricter penalties for those who are found guilty of using their authority in the family, workplace or educational facilities to commit sexual harassment. They face a jail sentence of two to five years and a fine of EGP 20,000 to EGP 50,000.
"If we tried to report a sexual harassment case, it might take more serious steps as our embassy will follow up on it and it could be a scandal. But if any Egyptian girl tried to report a case, she will be blamed," Theresa said.
According to the Harassmap's official website, an independent movement to counter sexual harassment, the harassment law has two deficits. The first of which is the fact that it does not state a mechanism on how to implement those penalties. Secondly, the terms used to identify sexual crimes are vague, such as "violation of dignity" instead of explicitly stating "sexual assault".
The Sidewalk Stories project had also discussed during their workshops whether it is fruitful to put harassers in jail or not. "They could come out even worse," Neubert said.
They suggested there should be more awareness especially among young children. Penalties should not also be limited to jail, but also doing community service and perhaps working for a women rights organisation to see the other side of the story.
There are at least 10 initiatives across Egypt that aim to eliminate sexual harassment, but with different visions and mechanisms, which are according to Bachmann "a great thing".
"Now you will find an article in the press every week about the topic and many organisations are trying to reach out to people from different perspectives," she concluded.