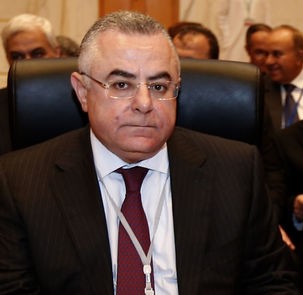 Governor of the Central Bank of Egypt (CBE) Hisham Ramez sat down with the head of the Federation of Egyptian Industries (FEI) Mohamed El Sewedy and Tarek Tawfik, the FEI's vice chairman, to discuss possible solutions for the difficulties faced by industries.
Problems discussed included the shortage of foreign currency and the delayed credits as well as the unavailability of production inputs and capital based products needed for factories to continue their operation.
The CBE governor stated that 2015 is the one most challenging years for monetary policy, explaining that Egypt had commitment to repay the $6bn Qatari deposits and interest of foreign debts.
Ramez stressed that the CBE is planning to repay all its commitments without delay. He pointed out that the pressure on the monetary policy will lessen in 2016, adding that the needs of the Egyptian industry will be among the bank's first priorities.
The meeting also tackled the need of foreign companies investing in Egypt to transfer their profits outside the country. The CBE governor added that this is a priority within the coming period.