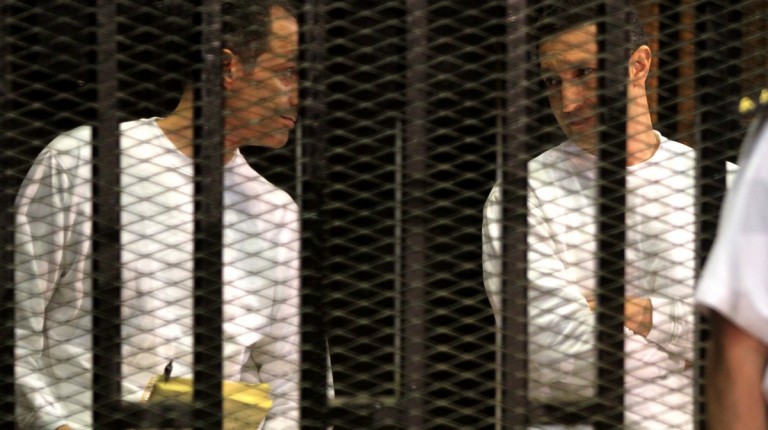 By Youssef Ayman
The Cairo Criminal Court has ordered the postponement of Gamal and Alaa Mubarak's appeal to the 12 October.
The court considered on Saturday an appeal submitted by Gamal and Alaa Mubarak, sons of former president Hosni Mubarak, regarding the expiry of their sentences in the case known by the media as "the presidential palaces" case.
A session was set for 3 October by Judge Ayman Abbas, head of the Cairo Court of Cassation, to consider the appeal submitted by the Mubarak brothers, who are imprisoned pending the presidential palaces case. They are pushing for the expiry of their sentence in light of the time they have already spent in prison pending trial.
They have been charged with receiving five villas as a gift from businessman Hussein Salem.
On the 9 May 2015, the court ruled to sentence Mubarak and his sons with three years rigorous imprisonment on charges of seizing public funds through embezzling money specified for the presidential palaces. They were also fined for EGP 125m, which is the amount of money seized by the defendants by forgery of the presidential budget in official statements.