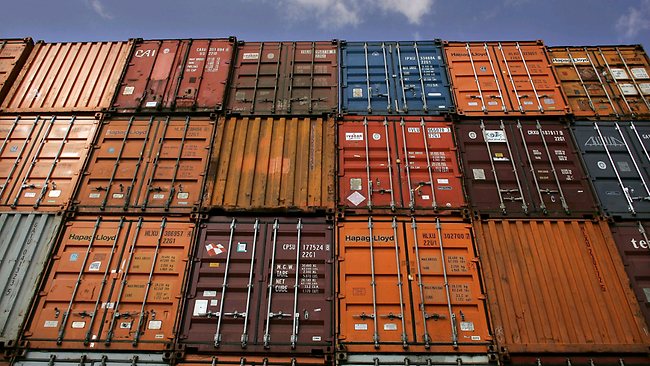 By Salim Hassan
Food industry exports face a number of obstacles, the most prominent of which is the difficulty of transferring products to export markets in an appropriate period.
Exports also suffer from a lack of storage spaces at ports equipped to store the sector's products, which require different storage techniques from other products.
Companies suffer from great difficulties in compliance with international standards for export due to the weakness of a large number of products and the difficulty of obtaining quality certificates that are required for entering high-cost markets.
The industry plays a major role in providing employment opportunities, in addition to its role in the development of various economic activities, reducing dependence on imports, as well as supporting the export capabilities and providing foreign currency.
Agricultural industrialisation is one of the arms of the industry in Egypt, which requires many basic components, the most important of which is funding.
Chairman of Agro Egypt for Agricultural Products Mohamed Roshdy said that agricultural industrialisation contributes to upgrading agriculture and raising the added value of agricultural crops, as well as reducing their losses and providing safe food products.
He added that the size of losses of agricultural products reached 30% in some products and more than 50% in other products, because of poor transportation and storage operations. He pointed out that the establishment of industrial zones next to agricultural land is the perfect solution for the advancement of the sector.
He further pointed to the importance of establishing an agricultural industry that works to protect the environment by recycling agricultural wastes. Agricultural industrialisation is by nature an intensive employment industry that can contribute to the creation of production specialisation and increasing the value of exports, which improves their current position after falling due to problems with the dollar currency and the Russian rouble crisis in recent times.
President at the British-Egyptian Company Abdel Wahed El-Sayed said that agricultural industrialisation raises the added value of products by more than three times.
He noted that when manufacturing strawberry and artichokes, for example, their yield multiplies by five times at least.
Abdel Wahed explained that manufacturing agricultural products reduces the proportion of waste resulting from poor transport and storage operations, both in the local market or when they are exported, which could have more damage due to long distances or shipping delays at ports.
Professor of Agricultural Economics at Cairo University, Gamal Syam, said the potential of the agro-industrial sector is very high; however, the state does not pay proper attention to it.
He added that only 2%-3% of agricultural products are used in industry.
Syam explained that the opportunity to expand in agricultural industrialisation exists; however, it needs adapting efforts and the provision of incentives that encourage investment in the field, thereby revealing the available expansion opportunities for these industries.
.
He said the agricultural sector provides only 13% of GDP, although Egypt is an agricultural country in the first place.
He said that the second step is to provide these lands with facilities, making it easier to obtain these lands directly as the unified investment law announced by the state in March, has not been enacted yet.
.
Professor of Agricultural Economics at Al-Azhar University and Secretary General of the Arab Cooperative Union, Mahmoud Mansour Abdel Fattah, said that total investments in the agricultural sector do not exceed EGP 10bn, pointing out that this number must be multiplied by four at least.
He added that the Egyptian market has many products; however, they do not live up to the level required for manufacturing, while keeping the same quality will fail to compete globally.
Abdel Fattah explained that the agricultural industrialisation and agriculture are two sides of the same coin, adding that the government must prioritise the advancement of the sector, along with coordination and integration between production, processing, exporting and building networks between farmers and agro-processing facilities.
He pointed out that integration leads to increasing the added value of agricultural crops, reduces their losses, and contributes to increasing the supply of agricultural products throughout the year, as well as contributing to increasing farmers' income and developing farming methods.
Abdel Fattah said the annual production of tomatoes in Egypt is 7m tonnes, of which at least 35% is damaged because of the use of sterile technology in production, harvesting, transport, and storage.
He said that the agro-industrial sector can provide 1.7m jobs if it is vitalised, in addition to increasing farmers' income and creating growth capacities.
Head of the Department of Food Science, Faculty of Agriculture at Ain Shams University, Mohamed Farag, said agricultural industrialisation will not develop except through the adoption of modern ideas and the application of scientific research in the field of food technology.
Farag added that the most important products that can manufacture are fruits, cotton, flax, sesame, sugar cane, and beets. He added that taking interest in these products works to increase the rate of the economic growth, by relying on their waste in the manufacturing of other products.
Farag pointed to the need to put up small areas for agricultural reclamation for young people next to these spaces, and signing contracts between youth and major companies to supply their entire production to companies for manufacturing.
He said that agro-industrial companies that have unemployed capacities can coordinate with farmers to supply them with crops to be manufactured.
Farag suggested the signing of contracts between the two parties through the agricultural cooperative offices to supply their production to agricultural production factories at remunerative prices. This can increase farmers' revenues and help them avoid the risk of price reduction of crops.
Farag pointed out the importance of choosing the timing of the industry, so as to be double, or triple purposed, in the sense that the factory needs to produce more than a single line of production using the same technology and equipment.
He stressed the need to develop an ambitious plan to create an exchange process through encouraging land owners in the delta or the valley to cultivate major crops and transfer fruit production to new agricultural lands that can support this type of agriculture. Farag noted that the process is purely organisational, whereby there is a need for creative incentives for land owners to encourage them to grow major crops, such as wheat and corn.