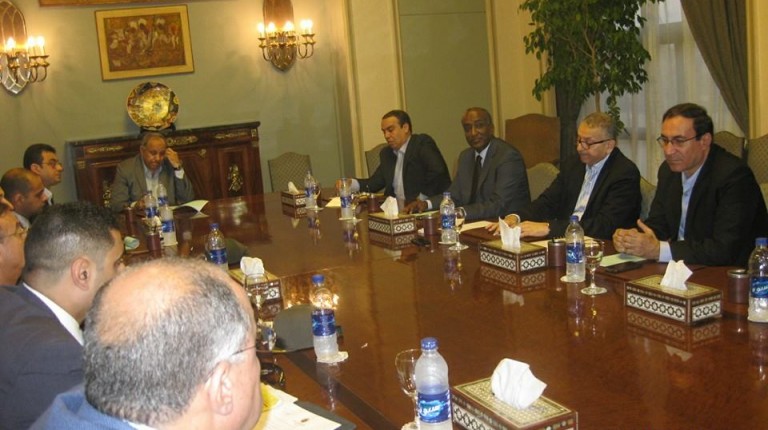 By Mina Ibrahim
The Old Cairo Misdemeanour upheld on Saturday the prison sentence handed to TV presenter Islam El-Beheiry.
Last May, the court handed a five-year prison sentence to El-Beheiry for blasphemy. However, El-Beheiry appealed the decision, and the court delayed the final judgment until a 10 October session.
El-Beheiry hosted a programme that questioned the teachings of Salafi preachers. In many of his episodes, he provided video clips of famous and much-respected Salafi preachers, and criticised their religious arguments.
The programme, broadcasted on Al-Qahera Wal Nas satellite channel and hosted by El-Behiry for two years, received much criticism from conservative preachers and clerics at government-affiliated institution Al-Azhar and the Ministry of Religious Endowments.
The programme was suspended after several warnings from Al-Azhar and a number of media officials.
Later, El-Beheiry and his programme faced prosecution in court. The first lawsuit, issued by an independent lawyer, demanded the channel's closure and the removal of the episodes from the internet, on accusations of "insulting the divine".
The second lawsuit was issued by Al-Azhar's Grand Imam Ahmed Al-Tayeb, accusing El-Beheiry of "insulting Al-Azhar", and basing the case on the seventh article in the Egyptian constitution, which entails that "Al-Azhar is an independent Islamic scientific institution", and the main source in religious and Islamic affairs.
Ahmed Kasseb, the lawyer who filed the case against El-Beheiry, told Daily News Egypt on Saturday that the decision is now final, and El-Beheiry must abide by it.
"Although El-Beheiry did not attend the session, he will be put in jail sooner or later because the court's judgment has to be executed. El-Beheiry does not have the right to appeal again," Kasseb noted.
Kasseb added that he presented new documents to the court during this session, including DVDs and reports prepared by Al-Azhar and the Islamic Research Complex that confirm that El- Beheiry insulted the Prophet the Mohamed and the Hadith (the sayings of the Prophet).
Supporters of El-Beheiry's stance have previously argued that the independent researcher has been working in accordance with President Abdel Fattah Al-Sisi's initiative that called on Islamic institutions in the country, including Al-Azhar, the Ministry of Religious Endowments, and Dar Al-Ifta, to "renew religious discourse".
Lately, Egypt has depended diplomatically on its three major Sunni Muslim institutions to reverse the spread of Islamic militancy. The three institutions have also taken the stance on the need to support the state and the current government or by addressing radical opponents of the government, such as the so-called "takfiri" elements.
Egypt's Ministry of Religious Endowments has heavily condemned the actions of radical Islamist militants in Iraq and Syria, among security and regional concerns over expansion by "Islamic State".