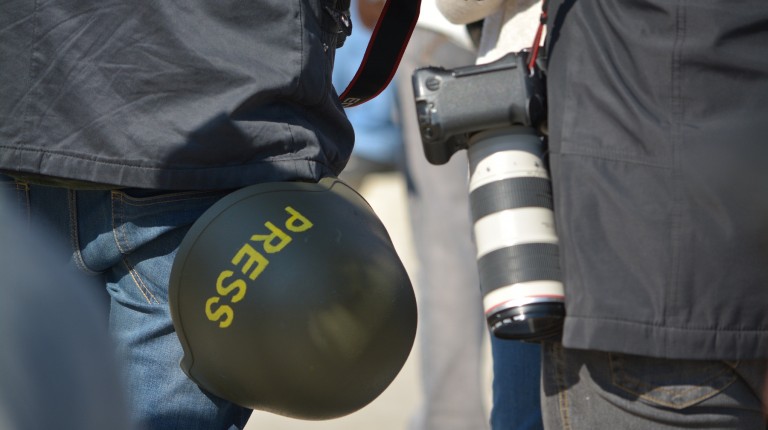 The Journalists Against Torture observatory has reported 51 cases of violation against journalists across Egypt in September, citing the Ministry of Interior as the authority behind most of the violations.
The independent group, which was established in 2013 by a group of volunteering journalists, lawyers and researchers, said in its periodic report on Saturday that violations against media professionals varied between prevention of reporting, verbal assaults, physical assaults, destruction of equipment and arrests.
Most violations took place in Cairo, as there were 30 reported cases, followed by seven in Giza and four in North Sinai.
The observatory reported 31 violations by the interior ministry, while eight cases involved violations by civilians and seven by private security companies.
Journalists from Al-Tahrir Newspaper were the most targeted, as four of the privately-owned newspaper's journalists were documented to have been subject to violations.
Three Al-Youm Al-Sabea journalists were subject to violations, but the largest number of violations were committed against journalists whose affiliation the observatory could not identify, according to Ayat Ahmed, an observatory official.
The press in Egypt has come under increased scrutiny since July 2013 with the number of jailed journalists in Egypt's prison reportedly reaching 58, according to the latest update by the rights NGO, the Arabic Network for Human Rights Information (ANHRI).