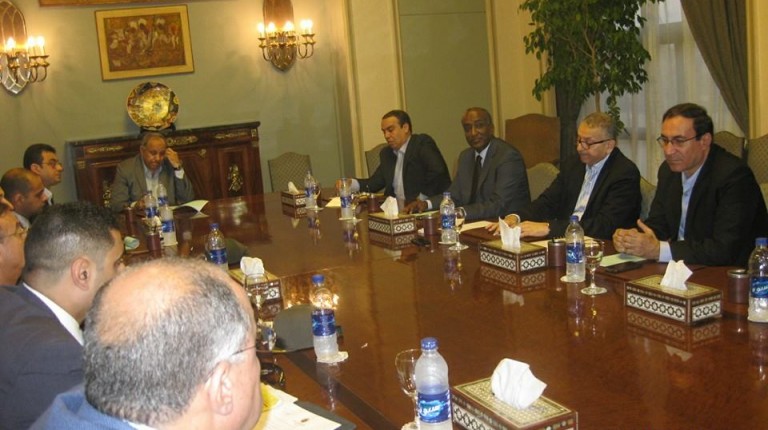 The Arab Network for Human Rights Information (ANHRI) condemned Sunday the prison sentence handed to TV presenter Islam El-Beheiry over blasphemy charges.
The controversial scholar had his sentence to a five years in prison upheld on Saturday, after being accused of "insulting the divine".
ANHRI demanded the acquittal of El-Beheiry, and for all related charges him to be dropped.
"In a democratic society, countering opinions shouldn't occur through terrorising and courts, but through exchanging arguments, as long as they don't include hate speech," the network said, adding that "insulting religion is a vague charge that violates the freedom of speech".
El-Beheiry hosted a programme that questioned the teachings of Salafi preachers. In many of his episodes, he provided video clips of famous and much-respected Salafi preachers, and criticised their religious arguments. His programme was suspended after several warnings from Al-Azhar and a number of media officials.
El-Beheiry's lawyer is expected to appeal the sentence again, and start a new round in the appeals court. He said on his social media page that it is illegal for El-Beheiry to be sentenced on blasphemy charges, as he was previously acquitted of them, in another case.
The programme, which was broadcasted on Al-Qahera Wal Nas satellite channel and hosted by El-Behiry for two years, received much criticism from conservative preachers and clerics at government-affiliated institution Al-Azhar and the Ministry of Religious Endowments.
Supporters of El-Beheiry's stance have previously argued that the independent researcher has been working in accordance with President Abdel Fattah Al-Sisi's initiative that called on Islamic institutions in the country, including Al-Azhar, the Ministry of Religious Endowments, and Dar Al-Ifta, to "renew religious discourse".