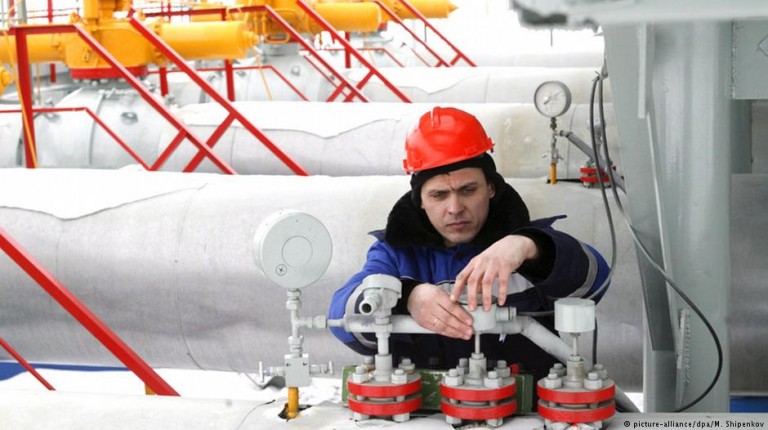 Russian gas monopoly Gazprom has resumed shipments of natural gas to its embattled neighbor Ukraine for the first time since last July, when Moscow halted deliveries over a pricing dispute with Kyiv.
Gazprom CEO Alexei Miller said his company had reopened the pipelines to Ukraine after receiving a prepayment of $234 million (205.3 million euros) for the month of October, out of an expected $500 million.
Pricing disputes between Moscow and Kyiv in the past decade have led to a number of interruptions in the supply of natural gas.
Those interruptions have not only been problematic for Ukraine, where winter temperatures can drop to -20 degrees Celsius (-4 degrees Fahrenheit), but also for Europe, which relies on Gazprom for about a third of its energy needs. About half of the gas Europe receives from Russia is pumped through Ukraine.
Moscow and Kyiv have been locked in an acrimonious dispute over the price of natural gas ever since Russia annexed the Crimean peninsula and began its overt material and logistical support of anti-government rebels in eastern Ukraine.
Last month, however, both sides reached an EU-mediated agreement under which Russia said it would lower the price it charged Ukraine for gas. The deal foresaw Ukraine receiving Russian gas for six months through March 2016.
The EU Commission has pledged $500 million in aid to Kyiv to help it pay its gas bills and prevent any disruptions in service as the months grow colder.
cjc/hg (AP, Reuters)