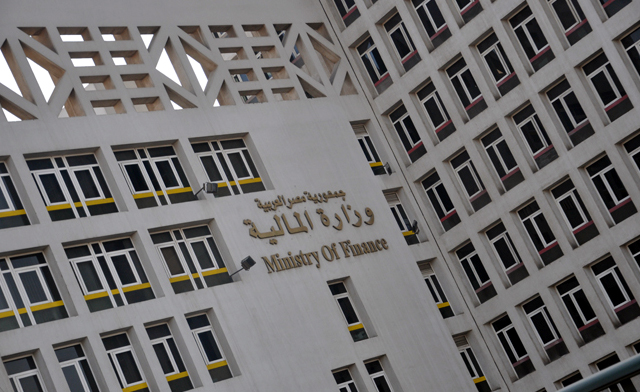 The Ministry of Finance said it paid $1.25bn 10 years ago, which is the value of its outstanding balances of treasury bonds issued in foreign markets, according to figures from the Ministry of Finance.
The government issued treasury bonds worth $1.25bn in foreign markets on 27 September 2005. Those bonds matured on 15 September 2015. The Central Bank of Egypt (CBE) paid the value of those bonds on behalf of the government, which explains the significant decline of the Egyptian foreign exchange reserves in September.
The bonds were of AAA credit rating, granted by Standard & Poor's credit rating before this same foundation, among others, reduced the Egyptian credit rating after the 25 January Revolution.
The size of the outstanding balances of treasury bonds in local currency until the end of September amounted to EGP 630.44bn, next to the other bonds issued in US currency in global market worth $7.50bn, according to the Ministry of Finance.
The ministry issues two types of bonds in Egyptian pounds. The first type, the coupon bond, amounted to EGP 569.648bn by the end of September. The average yield for this type of bond is of 13.062%.
These bonds were put up during the period 15 November 2005 until 8 September 2015, with their interest rate between 8.6% and 17%.
According to the Ministry of Finance, balances for the zero-coupon bonds are almost up to about EGP 60.79bn, and their average yield is of 12.039%.
Those bonds were put up in the period between 4 March 2014 and 8 September 2015. Their average interest rate was between 11.319% and 12.792%.
Outstanding balances of the coupon bonds are scheduled for repayment in the period between October until May 2025, while the balances of the zero coupon bonds are planned to be paid over the period from October until 7 March 2017.
The Ministry of Finance said there are bonds worth $3bn to be repaid on 17 December 2016. Those bonds have an average yield of 3.5%. This comes in addition to other bonds in global financial markets of $5.75bn, which will be repaid in the period between 1 July 2016 and 29 April 2040. Those bonds have an average yield of 5.333%.
Banks operating in the Egyptian market are the largest investors in treasury bonds and bills that the government offers on a regular basis to cover the state budget deficit.
Those bonds and bills are put up through 15 banks (primary dealers) in the primary market. The banks then sell part of them in the secondary market to investors and local and foreign institutions.
The list of participating banks in this system includes the National Bank of Egypt, Banque Misr, Banque du Caire, CIB, Citi Bank, HSBC-Egypt, Misr Iran Development Bank, QNB, Crédit Agricole, Barclays Egypt, Alexandria Intesa Sanpaolo, the Arab African International Bank, the Export Development Bank of Egypt, the Suez Canal Bank, and Arab Bank Egypt.