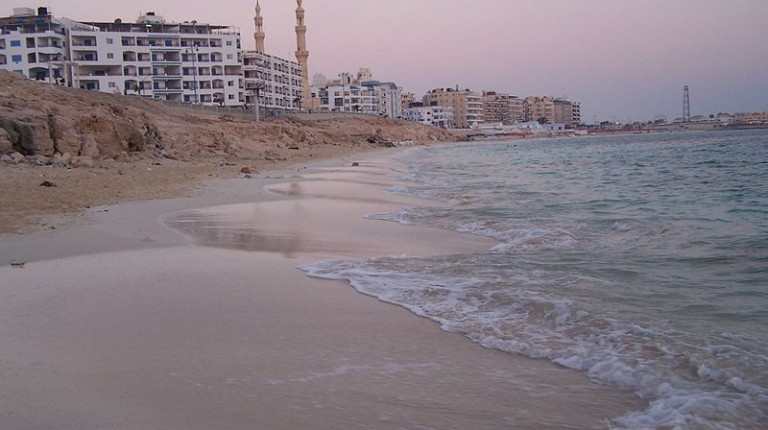 The General Authority for Investment and Free Zones (GAFI) signed Memoranda of Understanding (MoUs) with UAE and Saudi businessmen and investors to implement 10 development projects in Egypt, valued at $12bn, according to GAFI Chairman of Alaa Omar.
GAFI will hold an investment conference on 24 and 25 of October in Marsa Matruh. The conference will present diverse and promising investment opportunities in Matroh, in line with the state's current strategy to attract more investments to various governorates in Egypt and provide job opportunities for the people.
Omar added that the conference will mobilise the economic and investment movement in the north-western coast.
This was revealed during Omar's meeting with leaders and officials of GAFI's promotion department, while discussing final arrangements for the Matruh conference on Tuesday.
Omar also said he visited the UAE with the Egyptian delegation headed by Governor of Matruh, Alaa Abu Zeid. The delegation will also include Moustafa Sherif, the Matruh Governorate Chief Investment Officer, and Ahmed Faisal, Advisor to the Governor for Investment Affairs.
Omar said that the signed MoUs resulted from the visit to the UAE, which has seen discussions between the Egyptian side and a number of major UAE companies as well as representatives of the business community in the UAE, in addition to members of the Board of Directors of Abu Dhabi Chamber of Commerce & Industry and companies operating in Abu Dhabi.
Omar added that several agreements will be signed and activated during this conference, noting that they include two tourism projects to develop the Agiba plateau with $3bn the Rommel area with $4bn, in addition to industrial projects worth $5bn.
Omar explained that the projects agreed upon during the visit also pertain to the development of the whole western region of Siwa Oasis in terms of tourism, housing, industry, and cultural investments, in addition to another project for the reclamation of lands in the governorate.
He added that there are other projects such as the establishment of a factory for salt rock, and another factory for olive oil in Siwa, as well as to establish a zoo in the governorate, build fish farms and construct a water plant in Matruh along with a number of other projects in the field of agriculture.