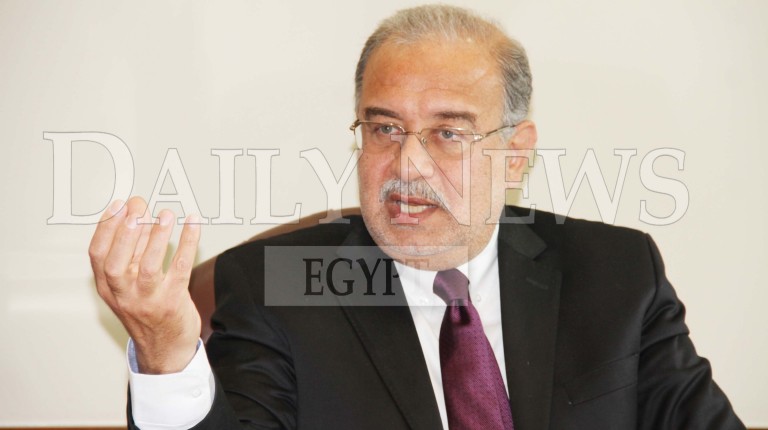 The government is working on implementing President Abdel Fattah Al-Sisi's recommendations to increase economic growth to 1.5% annually, said Prime Minister Sherif Ismail on Wednesday.
Additionally, the state seeks to decrease the unemployment rate to achieve the desired rate of economic growth and to develop the tourism, mineral and industrial sectors.
Ismail spoke at the Akhbar Al-Youm newspaper conference "Egypt the way of the future", on the various economic challenges facing the country, most notably the budget deficit, the lack of exports, the scarcity of foreign currency and suspended factories, as well as the obstacles facing investors.
Ismail said that all these problems can be solved through the participation and cooperation of all concerned parties.
The prime minister added that one of the important programmes is the reformation of the education system, as well as the development of curricula and activities between different schools.
The government is also seeking the development of the health system through vaccinations, preventive health care, ambulance services and health insurance. The prime minister said that the government keeps providing social housing for low-income families and completing of late projects.
The pension and insurance systems will be developed, Ismail went on, and high prices will be regulated for the provision of goods at reasonable prices in various outlets.
One of the important pillars the government is working on is enhancing the subsidy system. "Detailed data on all projects and plans are underway to be submitted to the upcoming council of representative," Ismail said. "There are many projects that are beginning to be implemented to liberalise economic sectors and provide thousands of jobs."
The prime minster said that these projects include the Suez Canal Axis, the development of six ports in Suez, the establishment of several logistics and industrial centres, as well as the Cairo Capital project and the reclamation of the 1.5m acres project, which would increase urban areas and provide 200,000 residential units yearly.
In order to develop these projects, corruption should be fully eliminated according to the president's orders, Ismail said.