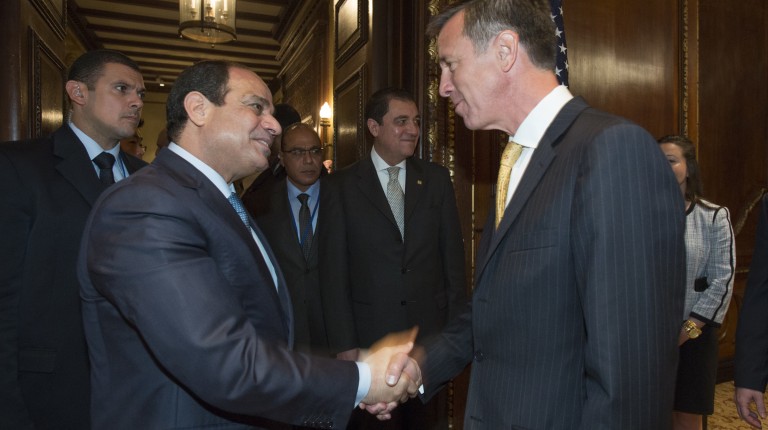 As the second day of the parliamentary elections was beginning, the Interior Ministry reported a minor exchange of fire Sunday night near polling stations in Giza and Sohag, stating that the violence is not related to the elections.
In Giza, the Interior Ministry said three assailants in a four-wheel drive fired randomly after a dispute with other civilians. The Sunday statement added that the incident was not related to the elections.
In Sohag, the ministry said a feud between two families in Al-Sawamaa village led to an exchange of fire during the electoral process, with no injuries reported. The ministry added that voting in a polling station was suspended for a while as a result, and continued later in the day.
In the same context, Minister of Interior Magdy Abdel Ghaffar visited polling stations in Giza, to inspect security forces in the area. An interior ministry statement said Abdel Ghaffar called upon Egyptians to vote in the elections, and praised the role of the police, pointing out that security personnel have strict orders to deal with any violations.
Similarly, General Abdel Baset Donkol, Security Director of Assiut, said the election process is going smoothly, amid heavy security presence from the police and the army.
Donkol told reporters that civilians should participate in the elections in order to complete "the third pillar of the roadmap".
In Luxor, security forces and citizens suspected an unidentified object of being a bomb, but explosive experts found it to be clear of any explosives.
However, two bombs exploded Sunday morning, in front of a school in Kerdasa. No injuries were reported. Bomb squads reported that the two bombs were only sound bombs and did not affect the voting process.