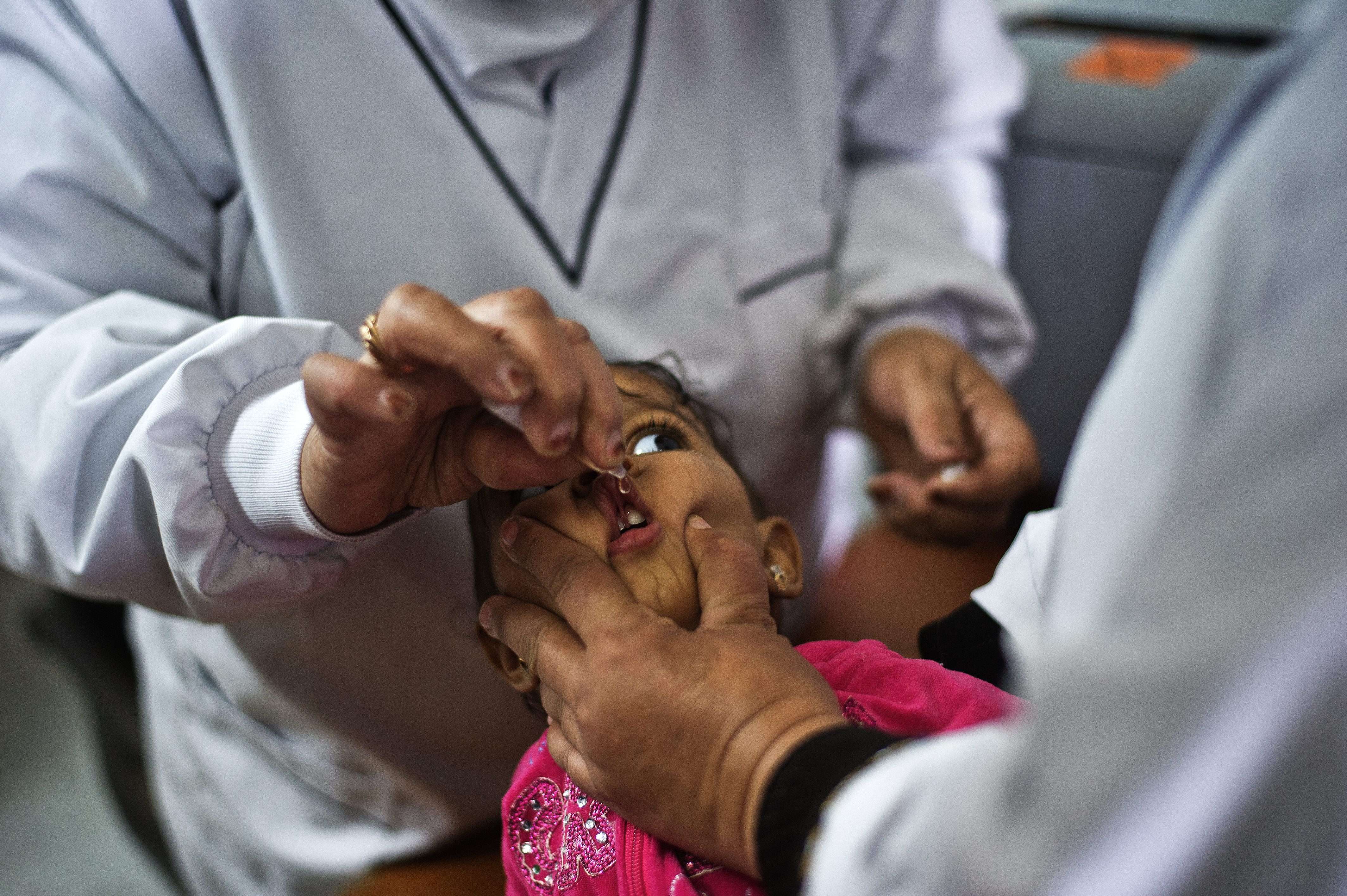 By Engy Adham
Parents have raised concerns on the safety and hygiene of the upcoming national measles vaccination campaign to be held from 31 October to 21 November by the Ministry of Health. It aims to help prevent the spread of measles among children.
Spokesperson of the health ministry Khalid Mujahid said that the measles and rubella vaccinations entered Egypt under the supervision of the World Health Organizations (WHO) and UNICEF.
Minster of Health and Population Imad Ahmed Radi has announced in a press conference held on 14 October that the measles vaccines to be used in the national campaign are safe.
Head of Preventive Medicine Sector at the Ministry of Health Amro Kandil told Al-Masry Al-Youm newspaper that the national campaign costs around EGP 180m. In the same statement, the ministry said it spent four months to organise this campaign in the most professional way.
Representatives from Vacsera, the holding company for biological products and vaccines, have also announced that people can bring their children to the centre to receive the vaccines.  They have also invited people, through social media and their website, to bring their children aged 8 months to 10 years to receive the vaccines.
The statements were in response parents' concerns on the safety of the vaccinations and the syringes to receive these vaccinations. Social media platforms have been crammed with cases of children suffering side effects such as fever after receiving the vaccines.