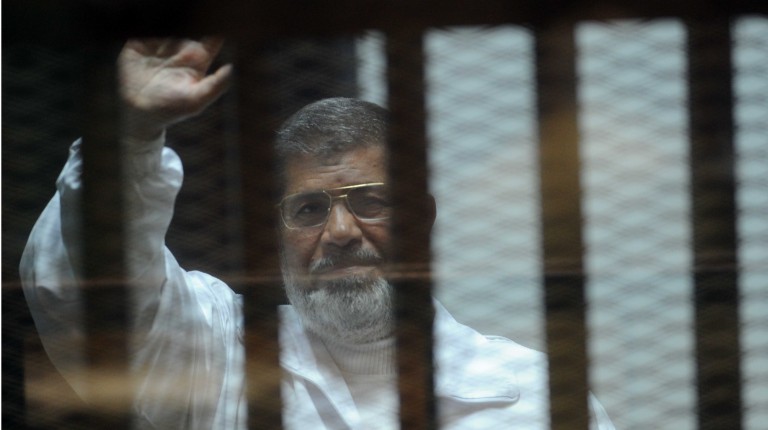 The Cairo Criminal Court postponed Sunday the trial of former president Mohamed Morsi and 10 other defendants from the Muslim Brotherhood members to 9 November.
The session was postponed due to the bad weather Egypt witnessed on Sunday, which prevented the transportation of Morsi from a prison near the Mediterranean city of Alexandria to the court by helicopter.
The defendants are accused of leaking important national security documents and information on the Egyptian army to Qatar during Morsi's year-long tenure, ending in July 2013.
In September 2014, late prosecutor general Hisham Barakat had referred the defendants to criminal court on charges of illegally obtaining copies of intelligence reports, and confidential reports on the armed forces' plans. They were also accused of intending to deliver the documents to the Qatari satellite network, Al Jazeera.