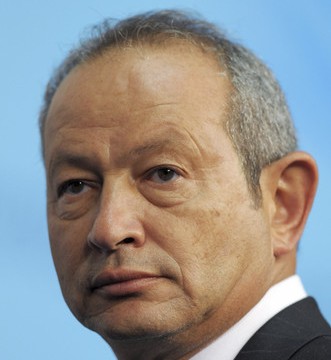 Orascom Telecom Media and Technology (OTMT) and Act Financial Services have submitted official request to the Egyptian Financial Supervisory Authority (EFSA) to acquire 100% stakes in Beltone at EGP 4 per share.
The decision was made during a meeting of the board of directors, headed by CEO Naguib Sawiris, on Sunday, where they decided to officially submit the bid to the EFSA, which is currently studying the offer.
OTMT's share of the offer, which is technically 162 million shares of Beltone, is 87% and Act's share of the offer is 13%, the transaction value is estimated at up to EGP 650m. Both companies will prepare needed contracts for closing the deal.
On 8 October, OTMT and Act announced their intention to acquire 100% of Beltone Financial. "We are very happy to explore such opportunity as it is an important step in the execution of OTMT's new strategy to shift from a solely telecom and technology based firm to an investment holding company," Sawiris commented at the time.
In a similar action, OTMT has agreed in September to buy all shares of Bluestone (Holland) Investment BV, a subsidiary Victoire Invest Holding.
In February, OTMT sold its 5% direct stake in the Egyptian company for mobile services, Mobinil. It also sold its voting rights in MT Telecom, the holding company of Mobinil, to the French company Orange for $233m.
In June 2014, Naguib Sawiris allied with Beltone Financial in a bid to acquire 20% of EFG Hermes. The alliance was conditional on the purchase of 20% of Hermes, or 114m shares as offered by shareholders. A request to amend the purchase offer was required if they wish to purchase only 9%, the total of what was offered by shareholders. The acquisition bid did not, however, proceed.
The total capital of OTMT is estimated at EGP 2.2bn, divided over 5.2bn shares.
Cairo-based Beltone Financial Holding is a regional financial services group operating in the fields of asset management, investment banking, private equity, securities brokerage, custody, and research.