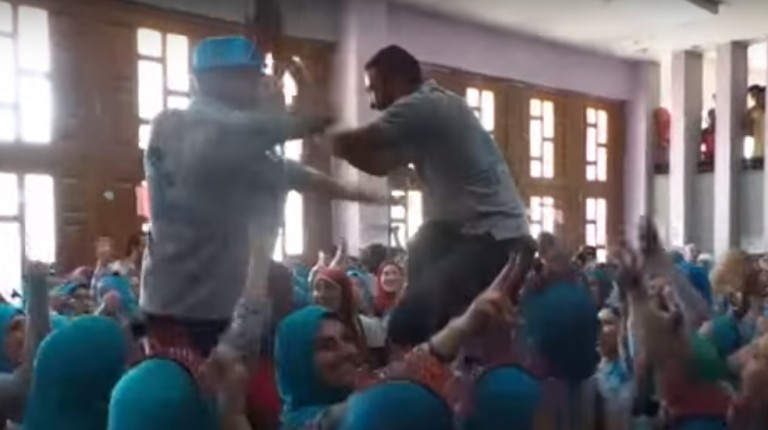 A senior Faculty of Arts student at Ain Shams University, Hadeer Nagy, was expelled on Monday and prevented from attending her final exams of the semester.
Nagy, who is also a reporter with 'Shaffaf' student news network, shot a video of hundreds of students dancing to loud 'shaabi' music inside one of the faculty halls, after a seminar about drug addiction ended.
After the video spread virally across social media platforms, Nagy was referred to the disciplinary committee for shooting the video and publishing it, despite the fact that she had coverage permission as a reporter.
"Following interrogations, the council charged her with distorting the university's reputation, publishing the video on social media and shooting the video without permission," a Shaffaf reporter told Daily News Egypt.
The council also suspended the activities of two clubs that organised the seminar, but still allowed the members to attend exams.
Nagy was not available for comment. However a member of the Shaffaf team told Daily News Egypt that Nagy learned of her dismissal from local news websites before the council had informed her, as they published an official statement from the disciplinary committee.
They also confirmed that Nagy had permission to take a video of the event prior to its publishing.
Around 600 students were expelled, and 1,000 were arrested over the past academic year, mostly for political reasons, according to a Democracy Index report published in late August.
A new amendment was made to the law governing universities in 2013, with Article 184B stating that the university's president is mandated to immediately expel any student, instead of the disciplinary committee. Dismissals also extended to professors suspected of belonging to the now-banned Muslim Brotherhood.