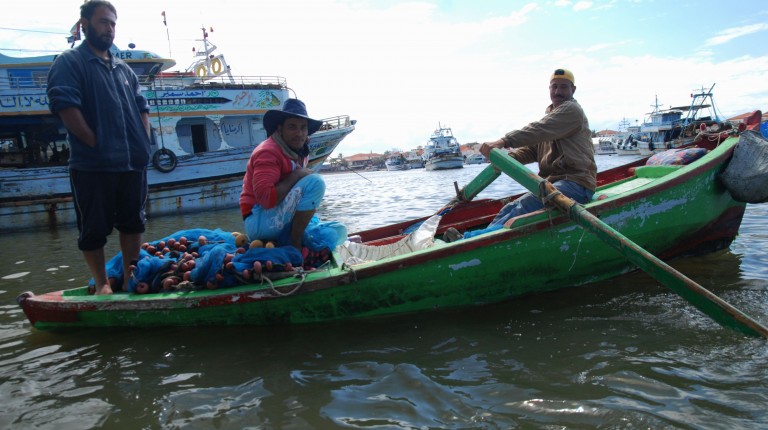 Three fishermen were released by Tunisian authorities on Monday after thefine for trespassing in Tunisia's territorial waters was paid, head of the National Fishermen's Syndicate Ahmed Nassar said.
The three men were arrested in July along with 14 others, and a court in the Tunisian city of Sfax found them guilty of trespassing in maritime waters.
Fourteen of the men were released in late August. However, three others, including the captain, remained in detention while arrangements were made for the fines to be paid to the Tunisian authorities.
Payment was eventually arranged through the Egyptian Foreign Ministry, resulting in the release of the remaining three prisoners. The boat has also been released by Tunisian authorities and is now on its way back to Egypt.
Other Egyptian fishermen have been arrested on similar charges recently, in other locations.
Fifteen fishermen were released by Libyan authorities on Monday after four months in detention in Benghazi.
In October, a total of 24 Egyptian fishermen were released from Sudan and Tunisia after being detained for illegally crossing those countries' maritime borders.
The Egyptian Foreign Ministry has repeatedly warned fishermen against working in the territorial waters of neighbouring countries.
The ministry also urged the fishermen to respect the sovereignty of those countries and not to pursue any activities in foreign waters without obtaining the required authorisation.