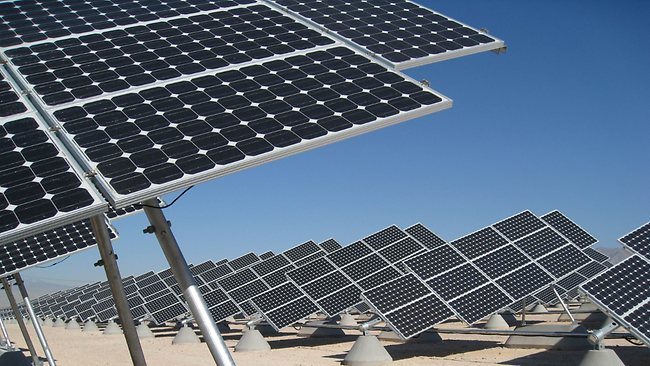 The European Bank for Reconstruction and Development (EBRD) allocated $500m for 2016 to support Egypt's new solar energy programme, according to its press statement.
The programme aims to construct up to 2,000 MW of utility-scale solar generating capacities as part of an ambitious target to secure 20% of electricity from renewable sources, the statement read.
The programme targets production of 2,000 MW with around 40 projects of approximately 50 MW each as a strategy to increase renewable power generation in Egypt by mobilising private sector investors.
Many of these projects will be located on a planned 1.8 GW site near Benban in Upper Egypt, which upon completion be the largest solar park in the world.
EBRD expects to finance such plants with up to $500m and mobilise up to $1.5bn in debt and equity from other financiers for these ventures. The total project cost is expected to be $4bn.
EBRD Egypt Country Director Philip ter Woort said Egypt currently relies largely on traditional power generation fuelled by costly hydrocarbon imports. The government however has an ambitious strategy to obtain 20% of the country's electricity from renewable sources by 2020.
Egypt is well placed to do so since it has world-class solar resources and great potential for wind power in some places, especially in the Gulf of Suez, ter Woort said.
"Successfully implementing the feed-in tariff programme will unlock Egypt's potential by providing regulatory framework that can attract private capital," EBRD Director for Power and Energy Nandita Parshad said. "Once the country has an established model for private investment in renewable energy, there will be huge potential for widespread, rapid deployment".
The statement noted that EBRD now invests more in renewable energy than in traditional power generation and is the largest renewable investor in its region.
"The announcement of the $500m financing envelope for Egyptian solar generation comes shortly after EBRD approved a $250m credit facility for private sector renewable energy projects in Egypt, Morocco, Jordan, and Tunisia," the statement read.