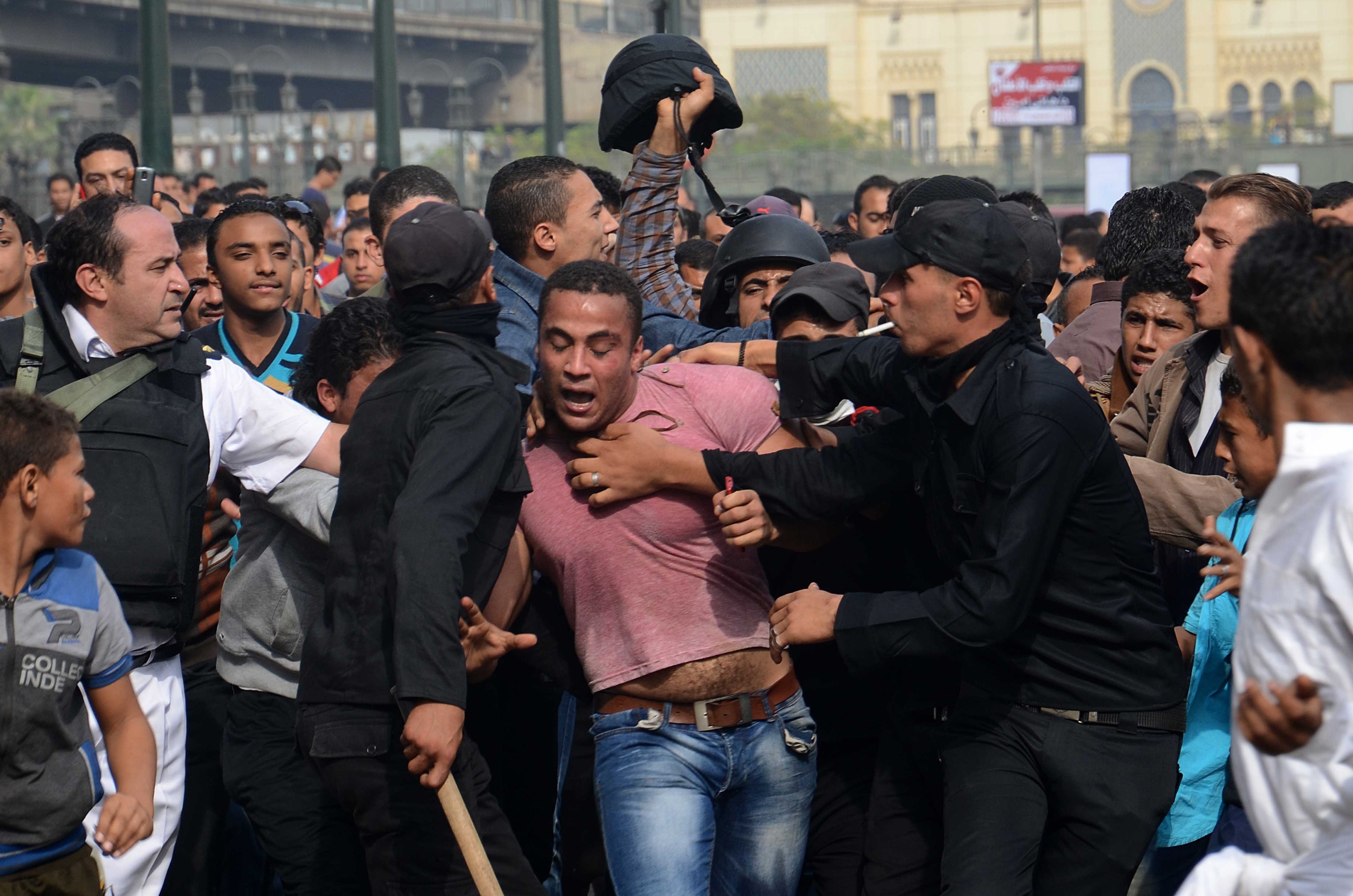 Two prisoners died in police custody on Friday in the areas of Mansoura and Giza, amidst accusations of medical negligence, according to the Egyptian Coordination of Rights and Freedoms (RCRF).
The two incidents took place as the country is witnessing a peak in violations in police custody. The first case in Mansoura Prison, Mohamed Ouf, a 43-year-old teacher in the village of Manyat Al-Nasr, died due to "lack of medical care" after suffering a rise in temperature, the ECRF reported.
It added that the prison authorities prevented him from going to hospital.
Ouf was arrested on 29 January, 2014, following the third anniversary of the 25 January Revolution.
The other incident took place in Giza, in the Abu-Nomros police station, where 60-year-old Moataz Ramadan died due to "deteriorating health conditions", the ECRF reported.
The dissolved Freedom and Justice Party (FJP) claimed on its official website that the police station refused to take Ramadan to hospital, citing the absence of permission by the prosecution.
The Ministry of Interior was not available to confirm the incidents. The Abu-Nomros police station was contacted but a representative refused to comment or give information about the incident.
The deaths occurred hours after President Abdel Fattah Al-Sisi's visit to the Police Academy on Thursday, during which he said "attempts at violating human rights values must be stopped". During the visit, he addressed students and officers on terrorism and human rights.
In his speech, Al-Sisi saluted police officers who died on duty, and highlighted the role played by police in maintaining security, as well as its performance during the parliamentary elections.
Meanwhile, Al-Sisi denounced the presence of hostilities towards the people, and noted it was necessary to hold accountable the individuals who commit violations. This comes following a wave of public outrage against the interior ministry due to an increase in cases of police brutality in November.
Meanwhile, El Nadeem Centre for Rehabilitation of Victims of Violence reported tens of torture cases inside prisons in November, in a report issued on Wednesday.
The report detailed cases of torture in prisons, forced disappearances, and inadequate healthcare in detention facilities, among other police violations committed against prisoners across Egypt.
Nine people reportedly died due to torture, the report said, while three died due to insufficient medical care.
The centre cited multiple sources, such as personal testimonies by the families of detainees, statements by rights organisations, and news reports.
The last days of November witnessed torture cases in Luxor and Ismailia, where the police were accused of torturing two citizens to death.
Minister of Interior Magdy Abdel Ghaffar previously said reported torture cases are "individual acts", and the ministry has a strong disciplinary system.