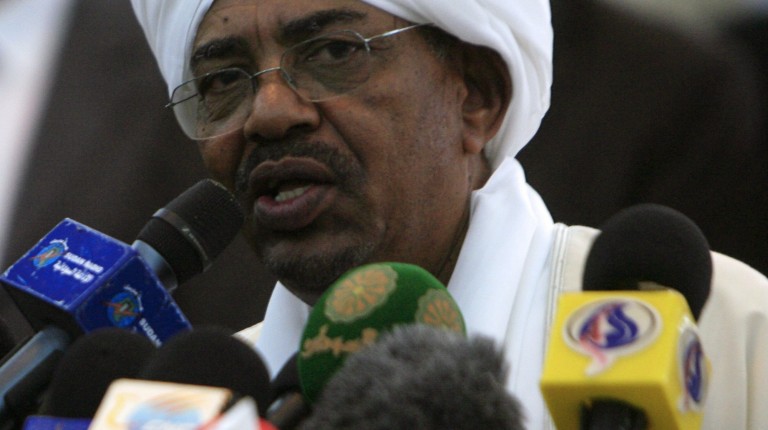 Sudan officially filed a complaint against Egypt at the UN Security Council concerning the Halayib and Shalateen dispute with Egypt, Sudan's President Omar Al-Bashir said in press statements on Sunday.
Egypt considers Halayib and Shalateen part of Egyptian territory since Sudan's independence from Egypt during the era of president Gamal Abdel Nasser, while Sudan considers it part of Sudanese terrority. The dispute dates back to 1995, when the Egyptian army put up military units on the territory of Halayib and Shalateen.
Al-Bashir added that Halayib, throughout bilateral arbitration, is considered part of Sudan; therefore there are parties that are attempting to escalate tensions between the two countries.
He added that in 1958, during Nasser's era, Egyptian troops entered the Halayib triangle where Sudan already had troops stationed. After negotiations, Egyptian forces withdrew and Halayib remained Sudanese until 1995, when Egyptian troops re-entered and set up post.
Hani Raslan, an expert on Sudan and Nile Basin affairs at Al-Ahram Centre for Political and Strategic Studies, told Daily News Egypt that the dispute is one among many taking place between the two countries for a long time.
Raslan added that Egyptian-Sudanese relations have encountered many disputes since Al-Bashir took power. He described Al-Bashir's comments as "a return of the Sudanese regime to the Turkish-Qatari axis that is a supporter of Muslim Brotherhood".
Raslan believes the Sudanese side is allied with Ethiopia against Egypt, because Al-Bashir had stated at the end of 2013 that Sudan supports Ethiopia's Renaissance Dam without limitations and conditions.
Ruslan added that Al-Bashir also said the Renaissance Dam benefits the three countries – Egypt, Ethiopia and Sudan – requesting Egypt's support. However, according to Ruslan, Sudan's stance has changed nominally as it now claims the role of mediator between Egypt and Ethiopia, but is secretly supporting only Ethiopia.
Raslan said Sudan is fully allied with the Ethiopian side in the negotiations that are currently taking place on the Renaissance Dam against the Egyptian state.
The dam is being built on the Blue Nile, about 20 km from the Sudanese border, and has a storage capacity of 74bn cubic metres and the potential to generate 6,000 MW of electricity. Egypt fears that the construction of the $4.3bn dam will negatively affect its water share, considered to be the primary source of water to millions people in the desert nation.