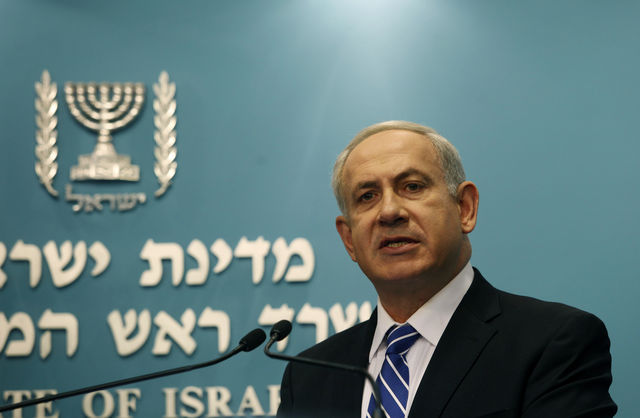 Israeli Prime Minister Benjamin Netanyahu is involved in a major confrontation with his political opponents, who are accusing him of using twisted methods and shady backroom dealings to pass a long-delayed landmark natural gas deal.
While there are many opponents to the deal, many are focused on the methods Netanyahu has applied in seeking to pass the deal with United States energy giant Noble Energy. The prime minister is said to have orchestrated the resignation of his economy minister in order to personally overturn an anti-trust ruling against the deal.
If the Knesset votes this week to pass the deal, Noble Energy and Israel's Delek Group will be given access to Leviathan, Israel's largest offshore gas reserve. Critics say the result will be a near monopoly that lacks the necessary oversight, and with the potential to push up gas prices for consumers.
Thousands of Israelis have taken part in demonstrations against Netanyahu's economic policies in the past week, with the gas deal taking centre stage. The protests are the largest in Israel since demonstrations against the high cost of living in the summer of 2011.
In the port town of Caesarea, about 200 protesters marched with torches to Netanyahu's private residence. Another protest took place opposite Tel Aviv's Habima Square, from where the demonstrators marched towards the government headquarters on Begin Street.
Protesters held signs that read "On Tuesday in the Knesset, the plan won't pass" and "Bibi passes gas," identifying Netanyahu by this nick-name "Bibi".
They also chanted: "We won't surrender to the tycoons," "The people can break the monopoly," and "In the rain and in the cold, the gas plan won't pass."
Other protests took place in the towns of Modi'in, Kiryat Shmona, Ashdod, Kfar Yona, Nahariya, Zichron Ya'akov, and Arad.