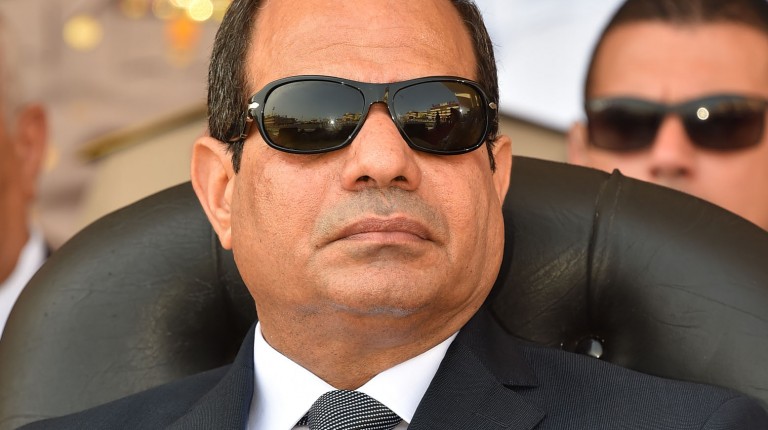 Egyptian President Abdel Fattah Al-Sisi began his three-day visit to Athens, Greece, on Tuesday, meeting first with the country's President Prokopis Pavlopoulos and Prime Minister Alexis Tsipras.
The visit comes within the framework of the countries' commitment to advancing their steadfast relations, broadening the horizons of cooperation, and strengthening the longstanding and historic friendship between the two nations, according to a statement from the Egyptian presidency.
Al-Sisi is also expected to meet Greek Minister of National Defence Panos Kammenos to discuss ways to advance military and security relations in the face of current challenges in the region.
A trilateral summit will be held between Egypt, Greece and Cyprus on Wednesday.  The summit is part of an ongoing programme of regular summits aimed at encouraging cooperation on strategic matters across the board, including agreements signed between the nations.
The leaders aim to further reinforce agreements reached at the first trilateral summit in Cairo in November 2014 and the second hosted by Cyprus in Nicosia in April 2015.
"The summit also aims to realise joint interests and strengthen longstanding relations between the three countries, which have been developing remarkably in various areas of cooperation," the presidency statement read.
The three sides will address ways to promote security and stability in the region. They are expected to discuss regional security developments, including weapons proliferation and the repercussions of terrorism in the Middle East and Mediterranean regions. The ongoing refugee crisis will also be on the table.
Al-Sisi will hold a bilateral meeting with Cypriot President Nicos Anastasiades on the sidelines of the trilateral summit. The men will exchange views on ways of enhancing bilateral cooperation in various areas, as well as discussing regional developments.