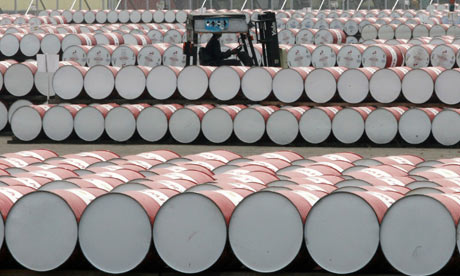 Kuwait Petroleum Corporation has agreed to supply Egypt with about 500,000 barrels of crude oil per month, to be refined by Egyptian refining factories and converted into petroleum products for the domestic market.
A senior official at the Egyptian General Petroleum Corporation (EGPC) told Daily News Egypt that the quantity of Kuwaiti crude imported into Egypt will increase to about 2.7m barrels per month, compared to about 2.2m barrels currently.
The extra crude deliveries results from a formal request from the EGPC to the Kuwait Petroleum Corporation last month.
The official added that Egypt imports crude oil from Kuwait according to the international prices for Brent at the time of supply, with no prices fixed in the contracts.
He noted that in cases of crude imports exceeding local demand, the oil will either be refined into petroleum products that are then sold on the international market, or else stored in Egypt and sold through the port of Sidi Krier.
He said that the EGPC is making the most of the production capacities of refineries by importing crude oil and refining it in Egypt, providing fuel to the local market.
Kuwait Petroleum Corporation has almost completed the launch of a representative office in Egypt to act as a marketing center for the production of crude oil in the countries of North Africa and the Mediterranean. The office is part of a larger plan to transform Egypt into a logistics center for the marketing and storage of petroleum products.
Egypt's total production of crude oil is estimated at about 695,000 barrels per day. According to a report from the Organization of Petroleum Exporting Countries (OPEC), Kuwait sells about 1.995m barrels of crude per day to world markets, with a production of 2.867m barrels of crude oil.