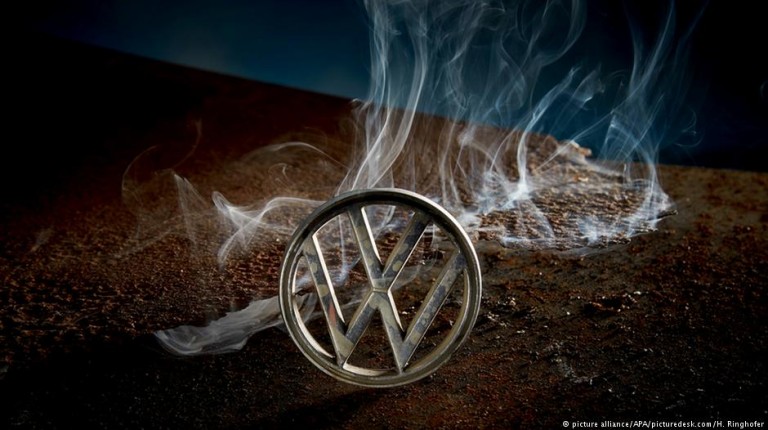 Hell hath no fury like a consumer scorned and German auto giant Volkswagen has felt the heat again as the 'dieselgate' scandal continues to singe sales. But CEO Müller says he's 'ready to face up to this huge challenge.'
Global demand for the group's brands was down to 883,700 vehicles in November, 2.2 percent lower than the same period a year before.
In addition to the VW marque, Volkswagen owns 11 other car brands, including Audi, Lamborghini, Porsche, Skoda and SEAT. Nearly half of those have been implicated in the rigging scandal. VW in September admitted to fitting some 11 million diesel cars with test-cheating software that enabled it to pass pollution tests. The ensuing backlash from consumers and regulators alike is threatening to severely damage the iconic carmaker's image.
"The VW group and its brands are currently facing a very challenging time," Volkswagen's CEO Matthias Mueller said on Friday, a day after facing the press to deliver the latest update on the investigation into the affair that has become known as "dieselgate."
Echoing the tenor of Thursday's press conference, Müller added: "We are ready to face up to this huge challenge."
'Challenging situation'
It was VW's namesake brand vehicles that suffered the most in November, as worldwide sales slid to 496,100 in November, down 2.4 percent year-on-year. Sales in Russia and Brazil, both of which are going through tough economic times, slumped 31.8 percent and 51.4 percent respectively. The economic downturn in China, however, did not dent deliveries, which were up by 247,000, a 8.6-percent increase over the year before.
Sales chief of the VW brand Jürgen Stackmann said he expected "tense" developments in world markets to affect the Volkswagen Passenger Cars brand "until the end of the year."
"In view of the situation of the brand, which is currently challenging, I do not expect that we will be able to compensate for this fall in the remaining days of the year," Stackmann said.
With global demand for the brand down by 4.5 percent in the 11 months to November, annual VW sales now look likely to fall short of last year's level of 6.12 million. The brand has sold some 5.4 million units so far in 2015.
"Considering the challenging current situation for the brand, I do not expect that we will make up for that in the coming days," said Stackmann.
pad/uhe (dpa, AFP, Reuters)