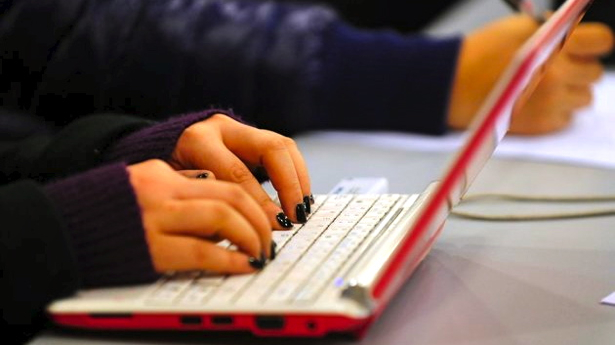 The Egyptian internet service provider TE Data has announced a package of price reductions and special offers for high-speed internet services.
Ahmed Osama, vice president and chief commercial officer at Telecom Egypt, made the sales announcement at the Cairo ICT 2015 Exhibition and Conference in Cairo.
He outlined discounts up to 40% on high-speed internet connections for new customers over a period of three months, depending on the package, including a free router.
The bigger the client's subscription, the greater the discount rate they will receive, he said.
Clients enjoy a 20% discount when subscribing for a speed of 2Mbps (150GB), 30 % off when subscribing for the speed of 4Mbps (200GB), and 40% for 8Mbps (300GB), according to the company's new pricing plan.