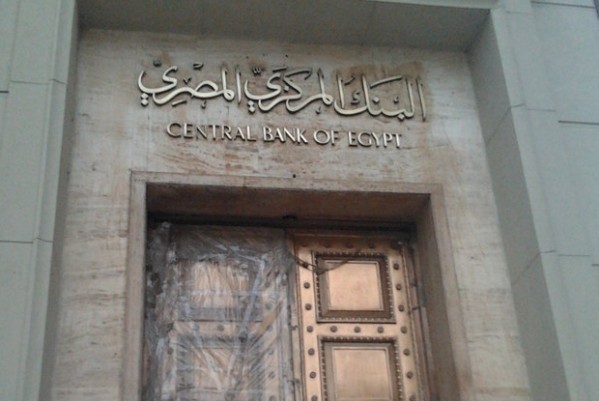 The Central Bank of Egypt (CBE) may be forced to raise interest rates on the pound during the meeting of the Monetary Policy Committee next Thursday, according to analysts.
Tamer Youssef, Head of the Treasury and Capital Markets sector at a foreign bank operating in the domestic market, indicated that the CBE's intention to raise the interest rate on the pound is linked to the rapid increase in the inflation rate in November, and the general inflation rate that reached 11.1% versus 9.7% in October. Core inflation has also increased to 7.44% from 6.26%.
Analysts expect inflation rates to continue to rise. "VAT application is imminent, and so is the restructuring of energy subsidies," Youssef explains. "This means that the CBE will have to raise the interest rate on the pound to cope with the inflation's negative effects."
Moreover, the Federal Reserve System is expected to increase the interest rate for the US dollar, which will continue decreasing the value of the Egyptian pound against the US currency.
Raising the interest rate on the pound may come by a factor of 1%, as the urgency of the issue does not allow for gradual increase.
"We are racing against time to restore investors' confidence to pump more direct and indirect investments," said Youssef. "The CBE is aware of that, which is why it paid off foreign investors' dues in the stock market and government securities," he added.
Youssef believes that raising the interest rate on and floating the pound will fulfil the CBE's goal of increasing investment, whereby it will adjust and raise the efficiency of the foreign exchange market. In addition, raising the interest rate to match risks of the Egyptian market will help attract foreign investments, especially hot money, defined as capital which is frequently transferred between financial institutions in an attempt to maximise interest or capital gain.
However, the benefits that would come from raising the interest rate may only last for a brief period. According to Youssef, the CBE may lower the rate again in March.
"The CBE's goal now is to restore investors' confidence and raise the efficiency of the exchange market to adjust for inflation; but, in a short period, those goals will change and CBE will focus on lifting rates of economic growth."
Dalia Wahba, Vice Chairman of the treasury sector in the Arab Investment Bank, said the CBE is facing a difficult decision of whether to raise the interest rate to cope with the inflation, or cut down the rate to help investors and government debt.
Wahba believes the CBE will decide to raise the rate by 0.5% and reduce its margin between rates of deposit and lending, defined as the corridor, to 9.25% for deposit and 10% for lending.
"This limited interest rate will support the pound without violently impacting the domestic debt and the costs of investment."