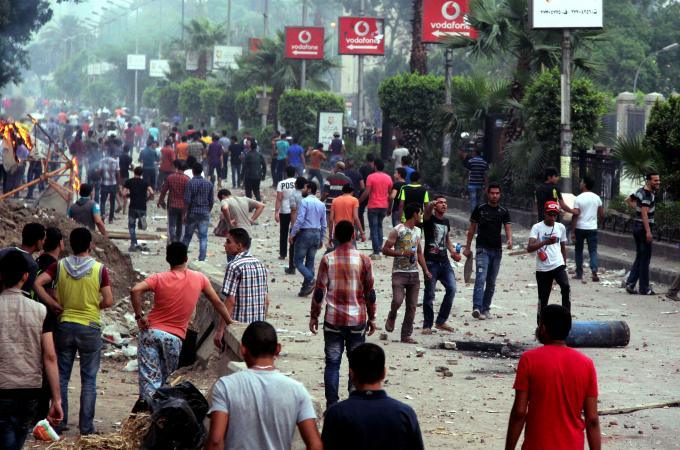 The US-based journalism watchdog Committee to Protect Journalists (CPJ) has documented a rise in the number journalists jailed by Egyptian authorities, according to a report published by the organisation on Tuesday.
The report said the number of journalists behind bars in Egypt has increased from 12 in 2014 to 23 in late 2015. It ranked Egypt as second only to China in terms of jailing journalists on charges somehow related to their work.
"Perhaps nowhere has the climate for the press deteriorated more rapidly than in Egypt," CPJ editorial director Elana Beiser said in the statement.
She added: "President Abdel Fattah Al-Sisi continues to use the pretext of national security to clamp down on dissent."
A week ago, a journalist at the Sout Al-Umma newspaper was sentenced to two years in prison, while editor-in-chief Abdel Halim Qandil was fined EGP 20,000 after being found guilty of defaming Minister of Justice Ahmed Al-Zind.
The list of journalist jailed recently includes Ismail Alexandrani, who was arrested upon arrival from Berlin at Hurghada airport. The State Security Prosecution detained him for 15 days pending investigation into claims that he was spreading "false news" and belonged to an "illegal organisation", amid a wave of local and international reactions and condemnations.
Meanwhile, the Freedoms Committee of the Egyptian Press Syndicate has launched a campaign calling for the release of detained journalists and the improvement of their conditions in prison.
They also announced their own list of journalists jailed in Egypt, which is higher than the 23 proclaimed by the CPJ, and includes 18 journalists detained on charges directly related to their work. Others had been arrested on other charges relating to the ongoing political situation, according to the syndicate.