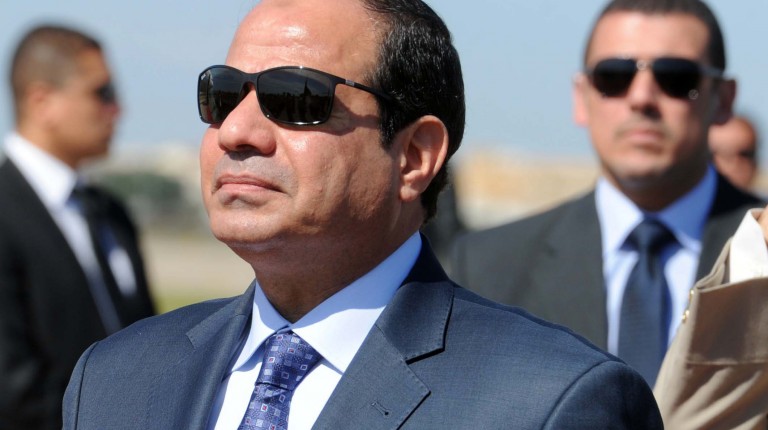 President Abdel Fattah Al-Sisi highlighted the importance of abiding by standards of justice, accountability, and human rights in his meeting with National Council for Human Rights (NCHR) President Mohamed Fayek.
Amid growing concerns about the state of human rights in Egypt expressed by critics of the government at both the international and national levels, Al-Sisi pledged to support NCHR activities through field visits to Egypt's prisons and to address any violations of human rights, presidency spokesperson Alaa Youssef said in an official statement.
Fayek praised the parliamentary election process as successful, despite the ongoing conflict surrounding Seif El-Yazal's "Egypt's Support" parliamentary coalition. Several political parties have voiced concern that Egypt's Support is molding itself in the image of former president Hosni Mubarak's National Democratic Party (NDP).
Fayek also reviewed the results on the latest field visits and pledged to report any human rights violations to the necessary authorities.
"The presidential visit followed a request made by the council to highlight human rights violations monitored in our reports to the president," NCHR board member Nasser Amin told Daily News Egypt.
According to Amin, violations included the deterioration of conditions inside detention facilities and cases of torture. He suggests recent reshuffles at the Ministry of the Interior resulted from the council's aforementioned complaints.
NCHR plans to visit the maximum security Torah prison, known as Al-Aqrab, next week followed by a visit to Wady El-Natroun prison. Both house an array of political detainees, some of whom are known Muslim Brotherhood (MB) leaders while others are purported by the Egyptian to have links to terrorist act.
Conditions of detention facilities have witnessed significant deterioration. Dozens of detainees died in different locations in Egypt over the past two years due to crowded cells or lack of access to medical treatment, according to official forensic authority figures.
Families of those held within Torah Maximum Security Prison have only been allowed to visit their relatives and enter medications and blankets into the controversial prison since the middle of December. However, the families continue to voice concerns through their online platform of the Association of Relatives of the Al-Aqrab Prison Detainees since they contend that the changes are not substantial but are rather a palliative measure ahead of a scheduled visit by NCHR.