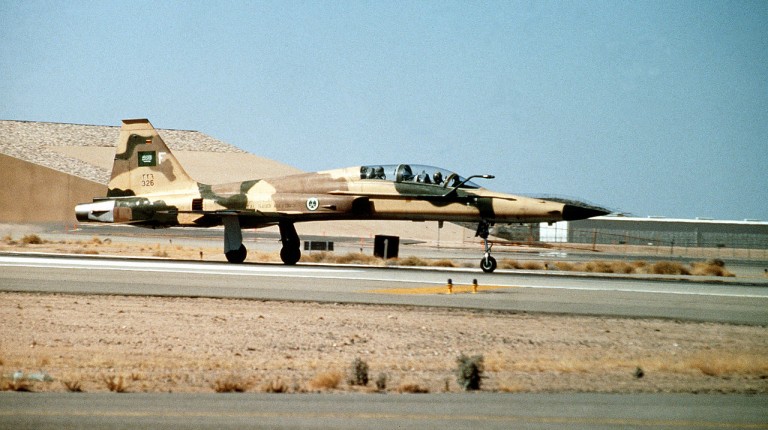 Saudi Arabian official media reported that the Saudi air defence forces intercepted a missile shot by the Houthis in Yemen, who targeted oil facilities in southern Saudi Arabia.
The warring parties in Yemen agreed to a seven-day ceasefire, which may be extended.
Official Saudi news agencies cited the spokesperson of the Saudi-led coalition as saying the missile was shot late Monday night toward the Saudi city of Jazan, but was successfully intercepted.
The Houthi-controlled news agency Saba quoted the spokesperson of the Yemeni army as saying that the army was targeting an oil facility owned by Aramco in Jazan and it "hit its target accurately".
However, Aramco Company said all its facilities in the city are safe and working normally.
Yemeni army units loyal to former president Abdallah Saleh had shot six missiles, targeting southern Saudi cities and locations in Yemen seized by the coalition. The coalition is trying to strip Houthis of any gains they have made since they controlled the capital of Sanaa.
Currently, representatives of both sides of the conflict are holding talks in Switzerland. They agreed on the wide framework to end the war in their current talks in Switzerland, according to the UN.
UN envoy to Yemen Ismail Ould Cheikh Ahmed said the representatives of both sides will meet for a second round on 14 January; the location is still unknown.