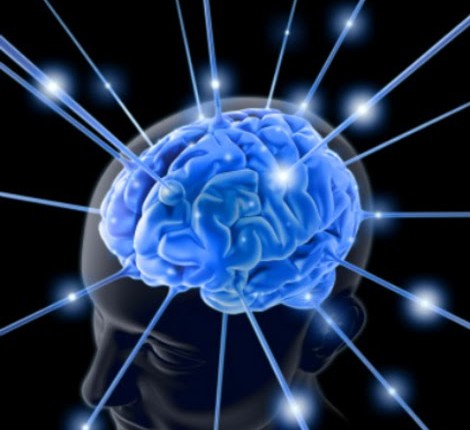 Excessive exposure to electromagnetic waves through the use of mobile phones, computers, tablets, and television, may increase the risk of epileptic seizures, said Tarek Tawfik, Professor of Neurology at Cairo University and Head of the Epilepsy Division at the Egyptian Society of Neurology, Psychiatry and Neurosurgery.
Tawfik told Daily News Egypt, during the conference held by the Epilepsy Division, that in order to avoid the occurrence of epileptic seizures, patients should make sure to avoid head traumas, lack of sleep, and excessive exposure to electromagnetic waves that increase the risk of seizures.
Tawfik added that tension, stress, and anxiety can also contribute to one's chances of epileptic seizure, as psychological factors and emotional burdens negatively affect epileptic patients, as well as excessive exposure to the sun.
Tawfik highlighted the significance of early diagnosis of epilepsy, as early diagnosis and early treatment can help manage the occurrence of seizures without complications. Conversely, late diagnoses lead to complications of the symptoms and diminish the ability to control and manage the disease.
"Epilepsy patients represent 1% of the population worldwide, while in Egypt there are 50 patients in every 1000 Egyptians who have the disease," Tawfik said. This figure is below the global average, at .5%.
Tawfik however noted that there are many advances now in the treatment of the diseases. New generations of pharmaceutical medications have been introduced to Egypt's medical market. "The new generation has many advantages as there are drugs that are very effective and have very minimal side effects," Tawfik noted.
He highlighted the importance of taking the medication regularly at fixed times, pointing out that 60% of patients can stop taking the drugs under certain conditions, including the arrest of seizures over a two year period and signs of positive results after undergoing electroencephalography (EEG) three times.
Hassan Froyez, the head of the Egyptian Society of Neurology, Psychiatry and Neurosurgery said 60% of epilepsy cases can be completely cured without relapses after stopping the drug, indicating that the treatment duration lasts for two years.
Froyez added, during the conference, that genetic predetermination represents a factor of no more than 5% in the onset of epilepsy, while head traumas, deficiencies in kidney functions, kidney failure, liver and brain tumours, brain haemorrhage, brain strokes, and atherosclerosis account for the majority of the remaining cases of epilepsy.
According to Farouk Tallat, Professor of Neurology at Alexandria University, due to the fact that epilepsy is caused by abnormal activity in brain cells, seizures can affect any process that the brain coordinates. Side-effects and signs of seizures may include temporary confusion, a staring spell, uncontrollable jerking movements of the arms and legs, complete loss of consciousness or awareness, disorientation and the feeling of being in a "dream state".
Tallat told Daily News Egypt symptoms vary among patients, depending on the type of seizure. He added that in many cases, epilepsy patients will have the same type of seizure each time, so the symptoms will be similar for every seizure.
Tallat noted that the main triggers of epilepsy are head traumas resulting from car accidents or other injuries, brain conditions that cause damage to the brain such as tumours or strokes, infectious diseases including meningitis, AIDS and viral encephalitis, or genetic factors.
He further noted that epilepsy can sometimes be linked with developmental disorders, including neurofibromatosis and autism, prenatal injury as foetuses are sensitive to brain damage that could be caused by several factors, such as an infection in the mother, poor nutrition or oxygen deficiencies.
Tallat further noted that a new phenomenon has appeared on the horizon linked to Tramadol abuse in Egypt, which can contribute to the increased risk of epilepsy.
"Abuse of Tramadol, such as using it to alter moods and not for treatment, is very dangerous and it has become prevalent in Egypt. Tramadol is now considered to be among the main causes of epilepsy," Tallat said.