By Amira El-Fekki, Salma Abdulla, and Nourhan El-Sebahy
One critical component of Egypt 's House of Representatives is the position of the parliament speaker, who, along with two deputies, will be elected by all 596 MPs. Despite the parliament having finally been elected after nearly a year of postponement, it is once more pending a decision by President Abdel Fattah Al-Sisi, who must appoint nearly 28 members, as per constitutional stipulations.
Earlier speculations and aspirations of politicians had fielded several renowned names for the position. However, currently a silence prevails over MPs, who are awaiting the president to make his move, in light of a political scene that was marked by high competition and conflicts.
When the Supreme Electoral Commission (SEC) re-announced the elections in August, confusion ensued. Political parties failed to form coalitions to enter the electoral race and parties witnessed further conflict with each other.
 Nonetheless, the political group that is able to embrace a majority in parliament will have its influence choosing the parliament speaker. So far, three or four political powers have come to the forefront, besides the independents.
What do the political powers want?
The Free Egyptians Party (FEP), the Future of a Nation Party (FNP), and the Al-Wafd Party garnered the three highest totals of parliamentary seats in recent elections: 65, 53, and 45 seats, respectively.
All three parties partly contributed candidates to Sameh Seif El-Yazal's 'For the Love of Egypt' electoral list, which enabled 120 candidates to enter the parliament in the winner-take-all electoral list system. The list, which includes independents, is currently seeking expansion inside the parliament as the Egypt's Support coalition in order to establish a voting majority.
Several political parties have voiced concern amid speculation that Seif El-Yazal's coalition will take over the parliament and unify voices in an attempt to restore a facsimile of Hosni Mubarak's National Democratic Party (NDP), which was dissolved after the 25 January Revolution.
Political analyst Ammar Ali Hassan addressed this concern, stating that the posturing between these parties might ultimately not matter as President Al-Sisi could make a choice for the speaker position that supersedes parliamentary legality.
"This parliament falls under the control of the executive authority, which is trying to pass whatever it wants through a legitimate parliament, that will receive approval by the majority," Hassan stated in a seminar discussing the parliament.
However, each political party has a different view of how they want the parliament to develop. Accordingly, each of these groups is separately positioning themselves to articulate a political vision through the nomination of a parliamentary speaker.
The Free Egyptians Party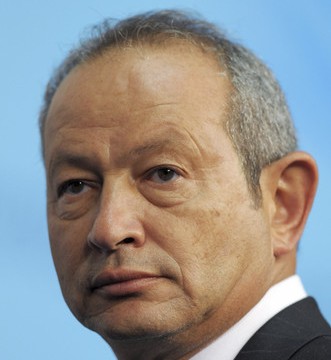 In previous party statements, the FEP provided its support for current Justice Minister Ahmed Al-Zind   for the appointment of parliamentary speaker. However, more recently they have decided to postpone their stance until the final 28 members of the parliamentary body are announced by President Al-Sisi.
According to FEP spokesperson Shehab Waguih, the legal background and political skills of a potential parliamentary speaker will be among the FEP's primary criteria in the final nomination.
"Will the speaker have firmness? This is what we need in somebody who administers parliamentary sessions,"  Waguih explained in statements to Daily News Egypt.
"A legal background is an asset because it helps to understand legislations issued in the parliament, which we hope the speaker represents in the best possible way in front of other state institutions," Waguih added.
Waguih refused to comment potential candidates that have emerged in political and media speculation.
Future of a Nation Party
The parliament has a complex composition, which FNP s spokesperson Ahmed Samy finds to be 'unique' and thus requires a parliamentary speaker attentive to this complexity.
"We have nearly half of the parliament made up of different political parties, and a high representation of women, youth, and Copts in comparison to previous parliaments," he explained to Daily News Egypt.
Like Waguih, Samy put firmness  as a major criterion for the parliament speaker: "A strong character must lead those different groups, he said. Furthermore, there must be a certain degree of legal and constitutional knowledge."
Despite a parliament with a plurality of ideologies contributing to a rich fabric, Samy does not think it would be hard to come to a consensus on one figure.
As long as we agree that the candidate is competent, has a good reputation, and is honest, ideological differences would not be an obstacle, even if the selected figure does not please all tastes, Samy stated.
Samy noted that Al-Zind's position as Justice Minister currently prohibits him from consideration for the appointment of parliamentary speaker.
Al-Wafd Party
Hussein Mansour, vice president of Al-Wafd Party, said the party would not nominate any candidate for the parliament's new speaker. Mansour told Daily News Egypt that the new parliament is unique as it is the first parliament held after the 25 January and the 30 June revolutions.
He added that the new speaker of the parliament should be of different character, as the speaker will have to be charismatic and honest, with a strong legal background and known identity that will lend him or her gravitas in bringing together a variegated body.
Mansour disagreed with those who contend that current Justice Minister Ahmed Al-Zind is a leading candidate for the speaker position, in the absence of an official statement confirming his candidacy.
Mansour called current speculations a 'premature' anointment.  "It is too early to make speculations and assume that Al-Zind would be the new speaker, he noted. Mansour noted former Foreign Minister Amr Moussa as a highly qualified candidate who has a strong back in legal and diplomatic affairs.
Further, Mansour criticised the election of a high number of businessmen to parliamentary office, questioning their ability to negotiate between their interests in the private sector and the interests of the Egyptian state.
For the Love of Egypt and Egypt's Support
Former military intelligence chief and parliamentarian Kamal Amer, who ran with the 'For the Love of Egypt' list, described the current nominations for parliamentary speaker as a mockery.
The Parliament has yet to convene and therefore we cannot have a list of candidates for parliamentary speaker. Candidates' aren't announced until the first session, Amer said.
Amer dismissed media speculation as to whom will receive the appointment. He believes that these speculations are doing more harm than good. All of these names are speculations, suggestions that pre-empt the events. It is mixing people up, said Amer.
Mai Mahmoud, who was recently expelled from the FEP after she signed the declaration for the 'Egypt's Support' parliamentary coalition, said there is not adequate information to determine who will be the new parliamentary speaker.
Mahmoud told Daily News Egypt that when President Al-Sisi appoint candidates the 28 remaining parliamentary members, analysis about the new parliamentary speaker can be made.
Mahmoud cited Professor of Constitutional Law at Ain Shams University Aly Abdel Aal as a highly qualified candidate.