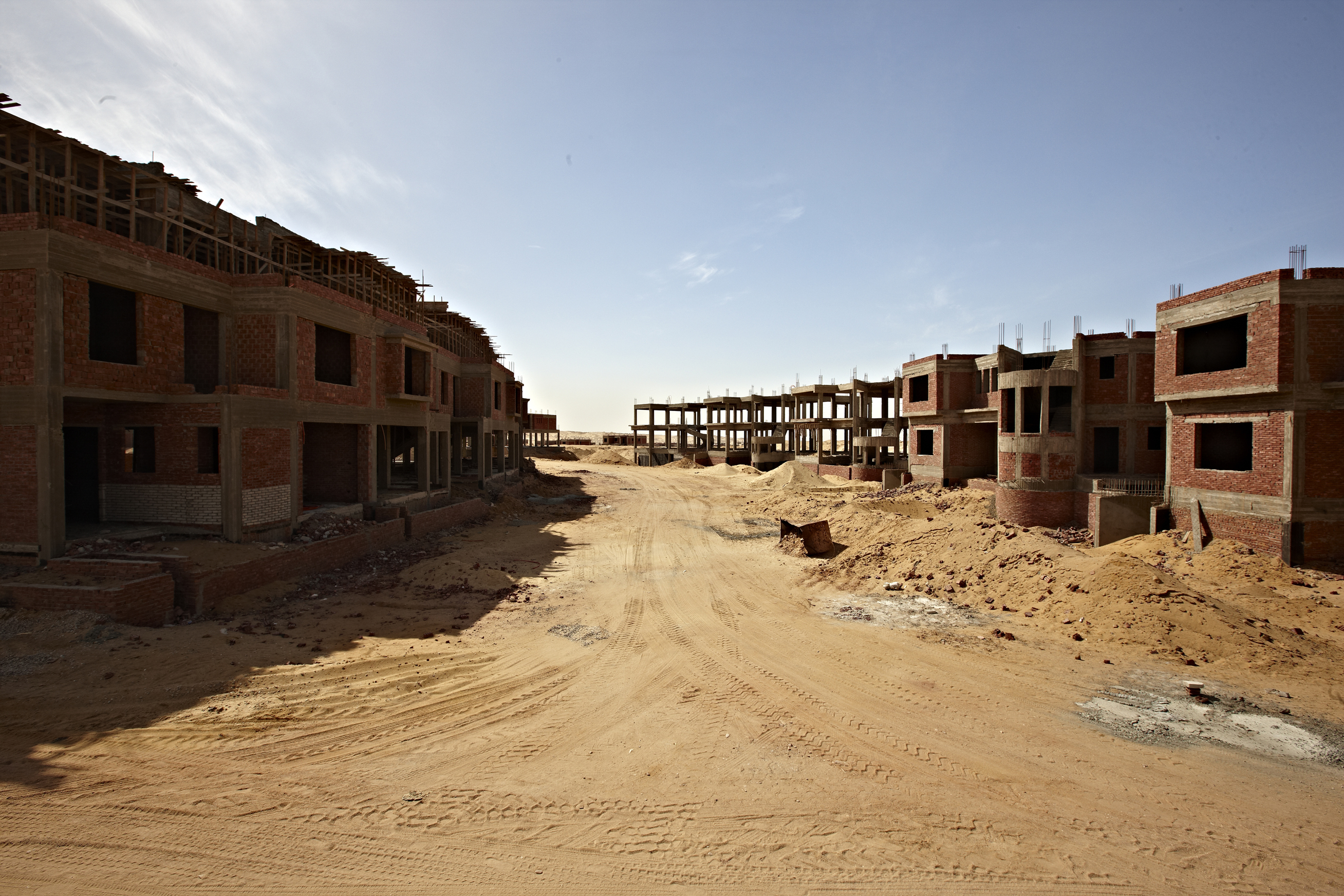 Construction on 99,000 residential units has been completed under the framework of the Social Housing Project, with total investment at EGP 13bn. An additional 145,000 units are currently under construction, with a current investment of EGP 20bn, Minister of Housing Mostafa Madbouly told Egyptian Abdel Fattah Al-Sisi during their meeting Tuesday.
Madbouly said the project's first phase, which includes 244,000 units, will be completed in 2016. The president stressed on the importance of the quality and safety of the constructed units.
In October, the Housing Ministry announced that 34,491 units would be completed in 23 governorates by the end of September.
The ministry has made seven calls for citizens to apply for residential units throughout 2014 and 2015. The first call was for application to 13,000 units while the second and third announcement included 24,000 units and 15,000 units, respectively.
All units in the first three announcements were delivered to citizens, according to a source at the Housing Ministry. The source, who requested to remain anonymous, said the ministry is currently working on delivering 20,000 units to applicants who applied in the ministry's fourth announcement.
The fifth announcement calling for applicants was for 13,000 units in the 6 October City while the sixth was for an available 15,000 units. The final announcement was for 200,000 units in New Matruh city.
The housing project was first announced during the 25 January Revolution in 2011 by former president Hosni Mubarak's final housing minister, Ahmed Al-Maghrabi. The number of applications had exceeded 6m requests in August 2011, the government said at that time, closing the application phase.
However, due to data loss in the turmoil following the 25 January Revolution, the project was re-launched in July 2012 with the plan forecasting a period of five years to complete the project, with an average of 200,000 units expected to be constructed each year. The project aimed to provide residential units for low-income citizens.
Civil society organisations, including the Egyptian Initiative for Personal Rights (EIPR), have heavily criticised the selection criteria stating that those criteria do not target low income citizens since "it prevents 50% of the lowest-income Egyptians from qualifying".
The government's regulations stated that owning an apartment requires a maximum family income of EGP 40,000 per year, which constitutes around 10% of Egyptians, and a minimum income of EGP 23,040 a year. For renting a residential unit, the family's maximum income was set at EGP 18,000 a year.
The government has revised its conditions, limiting the monthly income of families to no more than EGP 3,000 and EGP 1,200 for individuals.
The age of applicants was also amended to be a minimum of 21 years of age, having previously been placed at 45 years of age.